I love the concept of a growth mindset. It fits so well with Montessori principles and just makes sense. According to Carol Dweck, the psychologist who developed the growth-mindset concept: "In a growth mindset, people believe that their most basic abilities can be developed through dedication and hard work—brains and talent are just the starting point. This view creates a love of learning and a resilience that is essential for great accomplishment."
Note: If you're wondering about examples of things you can say to encourage a growth mindset, check out Carol Dweck's suggestions in this article "Carol Dweck Revisits the 'Growth Mindset.'"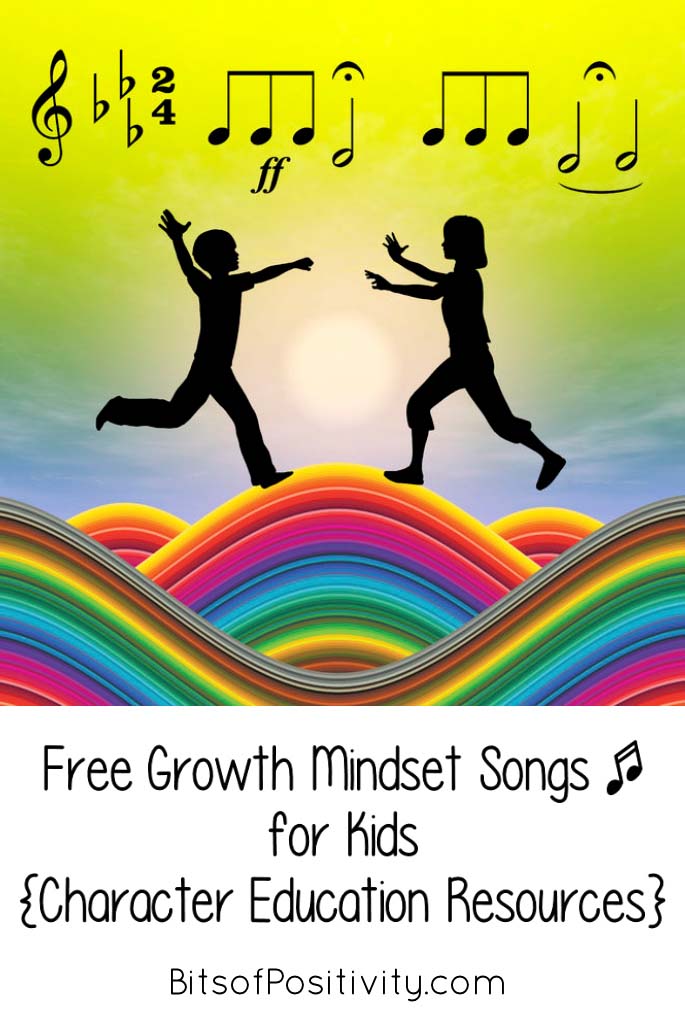 I'm working to foster a growth mindset in my grandchildren as well as in myself. If you're working toward a growth mindset in your children and/or students, here are some songs for a variety of ages that can help kids develop a growth mindset.
Free Growth Mindset Songs for Kids
In general, I'm organizing these songs from music for young children to music for teens and even adults.
Sesame Street: Bruno Mars: Don't Give Up

Elmo Doesn't Give Up Song (Yet Song): Sesame Street: Little Children, Big Challenges

Sesame Street: Janelle Monae – "Power of Yet"

Sesame Street: Will.i.am Sings "What I Am"

"Get Back Up Again" Clip | TROLLS

Moshi Monsters: The Movie Clip – We Can Do It

Thumpalina (Funny Don't Give Up Song For Kids) – Music Video – I HAVE A GO

The Growth Mindset Song (I HAVE A GO) – Music Video – I HAVE A GO

Neuron Song | Growth Mindset and Neuroplasticity for Kids | I HAVE A GO

Growth Mindset Song | Ubongo Kids Sing-Along

Shakira – Try Everything (Official Video)

Growth Mindset vs. Fixed Mindset RAP!

"Teach Me Like You Do" Growth Mindset Music Video – Math With Matthew
C.J. Luckey (@cjluckeydope) – The Power of Yet – Offical Music Video – Directed by Andre Kahmeyer

Justin Bieber – Never Say Never ft. Jaden Smith

Miley Cyrus-The Climb lyrics

Sara Bareilles – Brave

ALL THE POSTS IN THE FREE CHARACTER EDUCATION VIDEOS SERIES HERE AT MY BITS OF POSITIVITY BLOG
ALL THE POSTS IN THE FREE SONGS FOR CIRCLE TIME SERIES AT MY LIVING MONTESSORI NOW BLOG
Free Songs about Skills and Concepts
Free Unit Study Songs
Free Seasonal and Holiday Songs
Free Video Resources Posts
Does your child (or do you) have a favorite growth mindset song?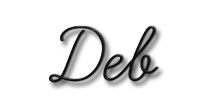 Amazon Affiliate:




Wondering where it's best to follow me?
If you're interested in kid-related content, sign up for the Living Montessori Now newsletter. I share my Bits of Positivity parenting and character-education posts in the weekly Living Montessori Now newsletter along with lots of great kids' activities and Montessori ideas from my Living Montessori Now blog. You'll get a monthly freebie (and previous monthly freebies) with link and password if you subscribe to the Living Montessori Now weekly newsletter!

If you're interested in inspiration and motivation, the best place for you will probably be the Bits of Positivity Facebook page. You'll find lots of inspiration there from the Bits of Positivity blog and from around the Internet. For word art inspiration, be sure to follow me at the Bits of Positivity Facebook page and on Pinterest! And for all my posts in a reader, check out Bloglovin'! Thanks so much!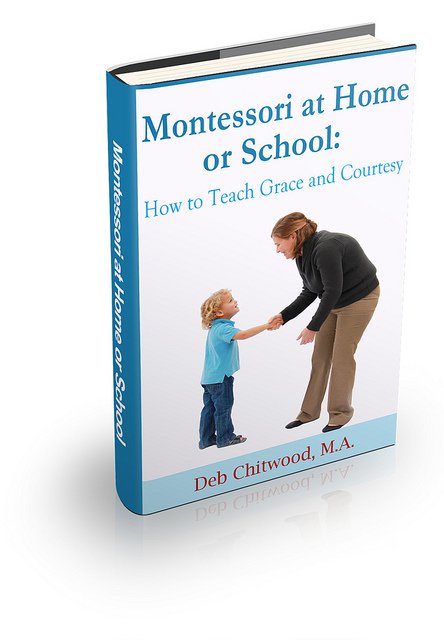 Learn more about my eBook Montessori at Home or School: How to. Teach Grace and Courtesy! I'm also one of the coauthors of the book Learn with Play – 150+ Activities for Year-round Fun & Learning!
May be linked to Practical Mondays Link Up, LouLou Girls, Tasty Tuesdays, A Little Bird Told Me Linky Party, Link-ups at Squishable Baby, Sharing Saturday
Photo Credit: Photo by sangoiri