I've been in love with Montessori education for over 40 years now. Yet quotes by Dr. Maria Montessori never grow old. Whether you're a parent, grandparent, caregiver, or teacher, you'll find inspiration and guidance in these great quotes by Maria Montessori.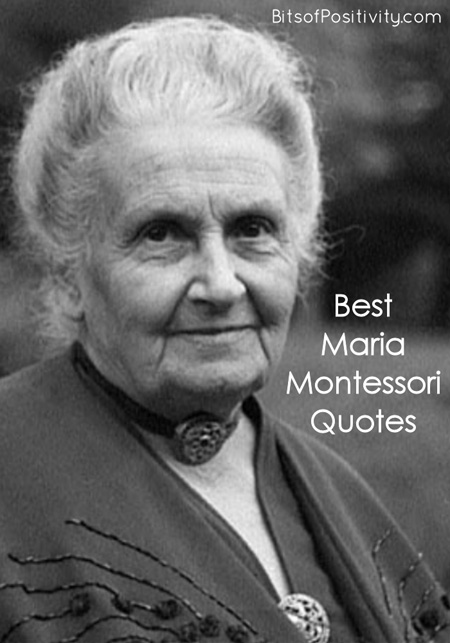 Maria Montessori Quotes and Word Art Freebies
Note: The word art freebies are available in a printable version without watermark if you go to the link below the freebie. For printing, feel free to download the word art freebie without watermark. If you'd like to share the image online, please use the image with the watermark. Of course, I always appreciate when you link to my post, too.
Disclosure: This post contains affiliate links (at no cost to you).
"Others, as a result of careful study, have come to the conclusion that the first two years are the most important in the whole span of human life." (The Absorbent Mind)
"All that we ourselves are has been made by the child, by the child we were in the first two years of our lives." (The Absorbent Mind)
"There are many who hold, as I do, that the most important period of life is not the age of university studies, but the first one, the period from birth to the age of six. For that is the time when man's intelligence itself, his greatest implement, is being formed. But not only his intelligence; the full totality of his psychic powers." (The Absorbent Mind)