Concentration is a difficult task for many kids. Relaxation music can have lots of benefits for kids, whether they need to concentrate and study or just relax and meditate. I've searched for relaxing music in a number of styles and for a variety of ages. (This music is wonderful for adults, too!)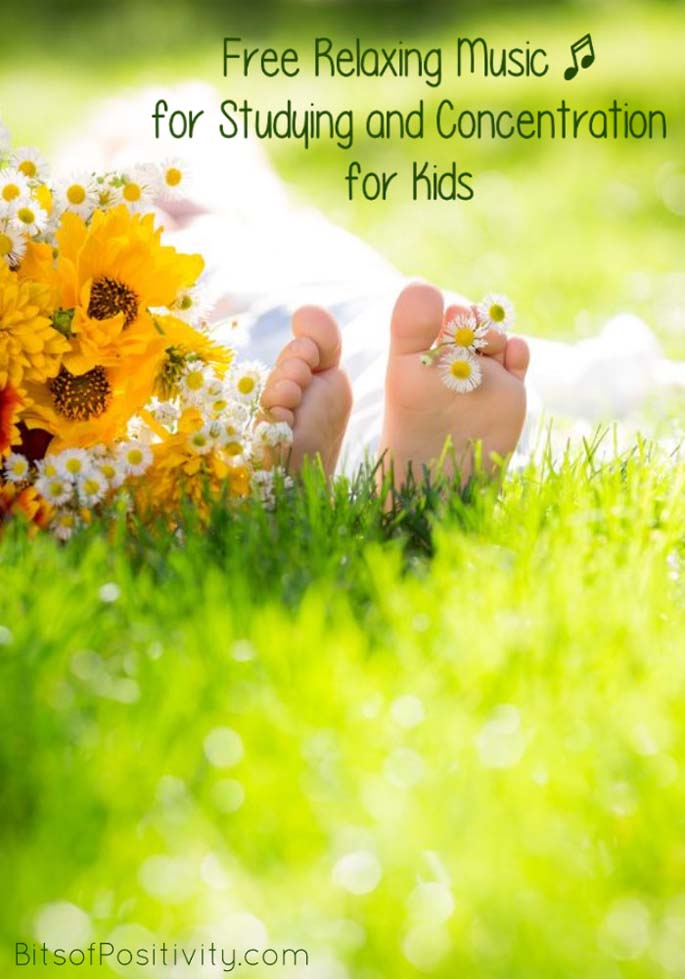 Attentiveness is a virtue. Concentration music can be part of a unit study on attentiveness as well as a part of everyday learning and relaxation. (Note: For help with concentration in young children, be sure to check out my posts on concentration at Living Montessori Now.)
Free Relaxing Music for Studying and Concentration – YouTube Videos
Relaxing Piano – Disney Piano Collection 3 Hour Long – kno Disney Piano Channel

Disney | The Piano Collections | Arranged by Sam Yung

Breathe In Breathe Out by Nancy Kopman

Relaxing Music | Kids Relaxing Music for Studying | Music for Learning – The Kiboomers – Kids Music Channel

Relaxation Music For Kids | Wind Chimes for Kids | Concentration, Inner Peace, Stress Relief | 432hz – Mindful Kids

Happy Relaxing Guitar Music For Children – OCB Relax Music

Happy Relaxing Music For Children – Relax Music For Kids – OCB Relax Music

Classical music for studying and concentration for kids ► Mozart music for babies' brain development

3 Hours of Studying Music – Concentration Music – by STUDY MUSIC

3 Hour STUDY MUSIC: "Wisdom Begins In Wonder" – Kids learning, focus, brain development – Brainwave Power Music

Relaxing music for children in classroom – relaxing music for studying and concentration 2015 – Relax Promotions

Binaural Beats Focus Music for Reading – ADD / ADHD Concentration and Focus Aid – RelaxingRecords – Study Music for Concentration

♫ 7 HOURS! ☯ Homework Music – Study Playlist – For Brain Concentration – Study Better – Relaxing Records – Study Music for Concentration

Relaxing Guitar Music For Studying Concentration Learning – 321 Relaxing

♪♫♪♫ »Study Music – Super Memory & Concentration – Alpha BiNaural Beat – Focus Music – Healing4Happiness

Study Music Alpha Waves: Relaxing Studying Music, Brain Power, Focus Concentration Music, ☯161 – YellowBrickCinema – Relaxing Music

Concentration Music For Studying ☯ Brain Power, Study Music, Alpha Waves, Improve Learning and Focus – RelaxingRecords

Classical Music for Studying and Concentration – Mozart Study Music  – Just Instrumental Music
Apple and Amazon Affiliate:
If you'd like unlimited guided meditations and master classes for yourself and sleep stories for your kids, you might want to check out the award-winning Calm App. It has a 7-day free trial and then yearly subscription available. I subscribe to the Calm app and use it daily.


ALL THE POSTS IN THE FREE CHARACTER EDUCATION VIDEOS SERIES HERE AT MY BITS OF POSITIVITY BLOG
ALL THE POSTS IN THE FREE SONGS FOR CIRCLE TIME SERIES AT MY LIVING MONTESSORI NOW BLOG
Free Songs about Skills and Concepts
Free Unit Study Songs
Free Seasonal and Holiday Songs
Free Video Resources Posts
I hope you find these helpful!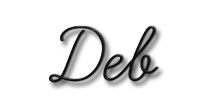 Wondering where it's best to follow me?
If you're interested in kid-related content, sign up for the Living Montessori Now newsletter. I share my Bits of Positivity parenting and character-education posts in the weekly Living Montessori Now newsletter along with lots of great kids' activities and Montessori ideas from my Living Montessori Now blog. You'll get a monthly freebie (and previous monthly freebies) with link and password if you subscribe to the Living Montessori Now weekly newsletter!

If you're interested in inspiration and motivation, the best place for you will probably be the Bits of Positivity Facebook page. You'll find lots of inspiration there from the Bits of Positivity blog and from around the Internet. For word art inspiration, be sure to follow me at the Bits of Positivity Facebook page and on Pinterest! And for all my posts in a reader, check out Bloglovin'! Thanks so much!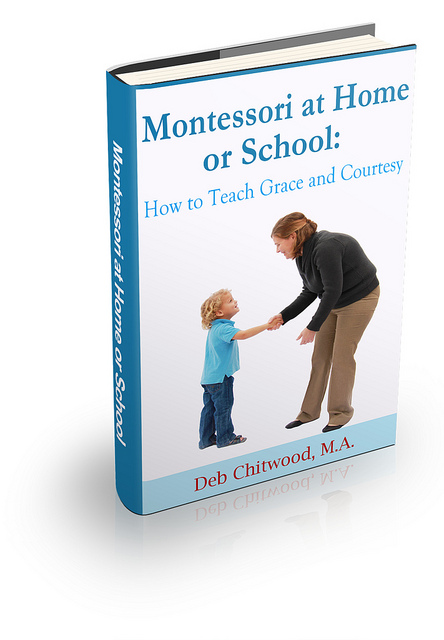 Learn more about my eBook Montessori at Home or School: How to. Teach Grace and Courtesy!
Image at Top of Post by yarruta