Teaching children about fire safety is definitely important, but how do we teach it without unnecessarily frightening them? If you read my post about character education unit studies, you saw the framework my family used to do unit studies with an emphasis on positive character traits or virtues.
Learning about safety in general is an important part of preparedness and developing wisdom. But we don't want children to lose their courage in the process. Fortunately, it is possible to teach children fire safety in a non-scary way.
This post contains some affiliate links (at no cost to you).
I started teaching fire safety to my children when they were toddlers and added on information as they grew older. But I did it in a way that wasn't scary.
Scaring children about fire danger isn't as effective as giving positive safety messages. And frightening information can make sensitive or anxious children afraid to do everyday activities. There needs to be a balance of information about dangers and positive messages about keeping safe. Safety messages can be empowering for children if they're given in a good way.
Here are some helpful tips for a positive experience teaching fire safety to your child or students.
How to Teach Children Fire Safety in a Non-Scary Way
1. Read books that give children a variety of information about firefighters, fire trucks, and fire safety ideas.
There are even fun fiction books with lovable characters such as Clifford the Big Red Dog, Pete the Cat, and Curious George to make firefighters and fire safety less scary.
We had a fire safety unit three years ago, and I've done a mini fire safety unit with my grandkids every fall since then. I've put together many non-scary fire safety resources. In a post at Living Montessori Now, I share lots of ideas of great fire safety books (both nonfiction and fiction) for kids.
2. Sing fire safety songs and study non-scary fire safety resources.
At Living Montessori Now, I put together a collection of free fire safety songs and educational videos for kids. I also have a list of free 9-1-1 songs here.
3. Make use of the free fire safety resources from your local fire department.
I've always found these to be extremely helpful in teaching fire safety in a non-scary way.
When my now-adult kids were little, we attended our local fire station open house each year. The above photos were from an open house when my son, Will, was 3½. He absolutely loved visiting the fire station, looking at the fire trucks, and hearing what the firefighters had to say. Firefighters are trained to teach about fire safety in a non-scary way, and it's so helpful for children to see firefighters in person and hear about what they do. (Note: There are some helpful videos with firefighters in my fire safety song and educational videos post.)
If you have a classroom or group of children, you might also be able to have a firefighter visit your school or group.
4. Encourage fire safety practice and role play.
In Montessori education, we encourage lots of practice with manners lessons. You can use similar techniques for fire safety rules.
My son usually wore career-themed Halloween costumes as a toddler and preschooler. In the above photo, he was a firefighter for Halloween at age 4½. He had fun spending lots of time for months afterward, acting out the role of firefighter and learning more about fire safety.
My daughter, Chrissy, who's 5 years younger than Will, wasn't as interested in firefighter role play, but she enjoyed trying on firefighting helmets and clothes at the fire station open house (as shown at age 2½ in the photo). The firefighters always made both children feel comfortable.
Many children's museums have fire safety information and dramatic play areas, too. Both my children enjoyed those activities when they were available.
5. Prepare hands-on fire safety activities to reinforce fire safety lessons.

My Montessori-inspired fire safety unit at Living Montessori Now has lots of free printables and activity ideas you can use to reinforce what your children are learning about fire safety. Hands-on activities for a variety of curriculum areas are great along with activities like making home evacuation plans. Just choose the activities that are best for your child's age and skill level.
Every Star Is Different has a fire safety printable pack with resources for preparing hands-on fire safety activities for preschool through elementary! The images in the pack are specially chosen to be non-scary images.




I hope these are helpful!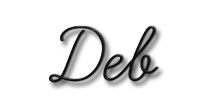 Wondering where it's best to follow me?
If you're interested in kid-related content, sign up for the Living Montessori Now newsletter. I share my Bits of Positivity parenting and character-education posts in the weekly Living Montessori Now newsletter along with lots of great kids' activities and Montessori ideas from my Living Montessori Now blog. You'll get a monthly freebie (and previous monthly freebies) with link and password if you subscribe to the Living Montessori Now weekly newsletter!

If you're interested in inspiration and motivation, the best place for you will probably be the Bits of Positivity Facebook page. You'll find lots of inspiration there from the Bits of Positivity blog and from around the Internet. For word art inspiration, be sure to follow me at the Bits of Positivity Facebook page and on Pinterest! And for all my posts in a reader, check out Bloglovin'! Thanks so much!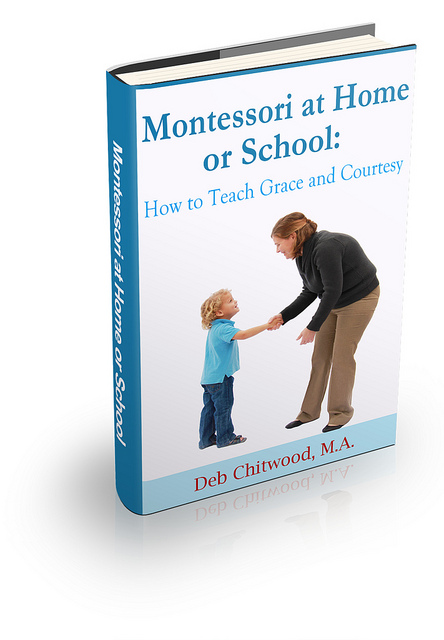 Learn more about my eBook Montessori at Home or School: How to. Teach Grace and Courtesy!