Meditation seems to become more and more important each year for both kids and adults. The negative effects of the Internet might be hurting everyone's sense of peace, but at least the good parts of the Internet are helping. They're making lots of wonderful ideas and materials available to help both kids and adults find meditations that can improve life in many ways.
I've already published many mindfulness posts with free resources for kids and adults. Today, I want to share lots of free meditation printables for kids. I'm including sections on free printable breathing meditations, free printable finger labyrinths, free guided meditation scripts to use with kids, and (for families who want specifically Christian meditations) free printable scripture cards for kids' Christian meditations.
Even though yoga poses and guided meditation or breathing exercises are often done together, this post won't have yoga poses. (They'll be in a later post).
Disclosure: This post contains some affiliate links (at no cost to you).
I'll be adding to this list as I find new free meditation printables online. If you have a free meditation printable that I missed, please leave a comment so I can add it to the list!
Free Printable Breathing Exercises for Kids
8 Fun Breathing Exercises for Kids from Childhood 101
Bees Breath by Shannyn Fagerstrom at Teachers Pay Teachers
Calming Deep Breath Chart by Counselor's Corner at Teachers Pay Teachers
Breathe Like a Flying Fish from Plant Love Grow
Deep Breathing Exercises for Kids by Jaime Rosenthal at Teachers Pay Teachers
Breathing Choice Board by Allie Szczecinski with Miss Behavior at Teachers Pay Teachers
Mindfulness Breathing Exercises for Elementary School by How I Decide at Teachers Pay Teachers
Mindfulness Breathing Exercises for Middle and High School by How I Decide at Teachers Pay Teachers
Stop, Breathe & Think: Mindfulness Activities for the Classroom by Tools for Peace at Teachers Pay Teachers
Free Printable Labyrinths for Kids
Labyrinth Resources, including Many Printable Finger Labyrinths from Relax4Life
Printable Labyrinths from The Labyrinth Society
Free Guided Meditation Scripts to Use with Kids
I've shared many guided meditations for kids that are in the form of YouTube videos (which don't need to be watched … just listened to.) You'll find those in my posts with free guided meditations for kids, free guided meditations for deep sleep for kids, free guided Christian meditations for kids, and free guided gratitude meditations for kids.
Here are some free guided meditation scripts that you can use with kids if you'd prefer to read the guided meditation instead of listening to it.
Over 20 printable PDFs of Guided Relaxation Scripts from Green Child
Guided Meditation 'Under my Blanket' by Nurture in Mind at Teachers Pay Teachers
The Hungry Caterpillar – a Kids Yoga Lesson Plan (includes yoga poses but has a guided relaxation and meditation at the end) by Cosmic Kids Yoga at Teachers Pay Teachers
Guided Meditation for Primary Students and Seeding the Heart from BuddhaNet
The following isn't about scripts (it's better)! If you're a classroom teacher, check out the Calm Schools Initiative:
"Under this initiative, any teacher with a K-12 classroom, anywhere in the world, can get free access to Calm's paid subscription service (available on Android, iOS and the web). Teachers will have unlimited access to our growing library of guided meditations and mindfulness exercises, including Calm Kids, our programs tailored for age groups from pre-K through high school. Over the coming year, we will be steadily adding to our Calm Kids library, equipping teachers with an ever-expanding supply of content crafted for the unique needs of their students."
More Meditation Printables for Kids
Meditation Printables from Teachers Pay Teachers (long list)
Free Growth Mindset Printables for Kids Every Friday (subscription freebies) from Big Life Journal (I get these every Friday, and they're great! These are typically growth mindset printables rather than meditation printables, although occasionally there are meditation printables. Whether you're interested in growth mindset, mindfulness, or both, they're awesome!)
The latest subscriber freebie included ideas that could make great meditations for both kids and adults. The blog post was "3 Effective Ways to Raise a Grateful Child" and the printables had both a gratitude tree activity and a poster that included one of the effective ways with these suggestions:
Notice and Savor the Small Stuff.
"We can help our children become noticers of the good by…
pausing to notice and "take in" the beauty of a sunset
appreciating a stranger holding the door open for you and your child
stopping to admire a vibrant tree in the park
listening to birds sing early in the morning"
Pausing to notice and "take in" the beauty of a sunset, etc., can be a meditation in itself!
Free Printable Scripture Cards for Kids' Christian Meditations
If you're a Christian family who prefers to meditate only on Bible verses, you'll find a variety of free scripture cards here:
Scripture Cards from I Can Teach My Child
ABC Bible Verses for Children (you can print out multiple cards on a page) from Wildflower Ramblings
Bible Verses from 1 to 10 (you can print out multiple cards on a page) from Wildflower Ramblings
ABC Bible Verse Printables (subscriber freebie) from Homeschool Creations
Bible Verse Printables from Homeschool Creations
Scripture Cards (subscriber freebie) from My Joy-filled Life
Free Scripture Cards (long list) at Teachers Pay Teachers
More Mindfulness/Peace Resources
I'm including mindfulness activities together with peace activities because feeling peace within is a great step toward expressing peace toward others.
If you have a free meditation printable for kids that I'm not aware of, please let me know in the comments below!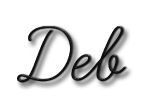 Wondering where it's best to follow me?
If you're interested in kid-related content, sign up for the Living Montessori Now newsletter. I share my Bits of Positivity parenting and character-education posts in the weekly Living Montessori Now newsletter along with lots of great kids' activities and Montessori ideas from my Living Montessori Now blog. You'll get a monthly freebie (and previous monthly freebies) with link and password if you subscribe to the Living Montessori Now weekly newsletter!

If you're interested in inspiration and motivation, the best place for you will probably be the Bits of Positivity Facebook page. You'll find lots of inspiration there from the Bits of Positivity blog and from around the Internet. For word art inspiration, be sure to follow me at the Bits of Positivity Facebook page and on Pinterest! And for all my posts in a reader, check out Bloglovin'! Thanks so much!
Learn more about my eBook Montessori at Home or School: How to. Teach Grace and Courtesy! I'm also one of the coauthors of the book Learn with Play – 150+ Activities for Year-round Fun & Learning!