I don't even know what to say about all the difficulties children are faced with today. They're confronted with issues we didn't even think of when I was a child. They've already lived through a pandemic. Even many preschools have to perform safety drills to prepare kids for the possibility of a shooter. And cyber bullying and other online dangers didn't exist when I grew up.

Every parent and caregiver should learn how to actively listen to a child's struggles … in effect, to be a therapist. Today, I want to share some free reassuring and comforting music that can help children cope with anxiety a bit better.
Free Comforting and Reassuring Music to Help Ease Kids' Anxiety
In general, I'm organizing these songs from music for young children to music for teens and even adults. At the end, I'll have a section of specifically religious reassuring and comforting music.
Hush Little Baby |The Kiboomers

Sesame Street: Dave Matthews and Grover Sing about Feelings

"Baby Beluga" by Raffi (Raffi in Concert with the Rise & Shine Band)

It's You I Like – Mister Rogers (Ukulele Cover) – Katie Norregaard Music

Wonderful You — by Nancy Kopman

FROZEN | Let It Go Sing-along | Official Disney UK

Safe and Calm for Children – Children Meditation Song by The Learning Station

Kate Voegele – Lift Me Up (Lyrics and Music)

"Safe & Sound" – Taylor Swift featuring The Civil Wars (The Hunger Games: Songs From District 12 And Beyond)

Backhouse Mike (Michael Corcoran) – Okay

Jimmy Eat World – The Middle – Lyrics

"Sunrise" (Official) – Our Last Night

Kelly Clarkson – Stronger (What Doesn't Kill You)

Reassuring and Comforting (Christian) Religious Music to Help Ease Kids' (and Adults') Anxiety
Jesus Loves Me

I've Got Peace Like A River Kids Charge Song

Jesus Loves Me, Songs & scriptures of reassurance

Britt Nicole – The Sun Is Rising with lyrics

"I Look to You" by Selah

You Are My Hiding Place – Selah ( With Lyrics)

Blessings – Laura Story

Meredith Andrews – You're Not Alone (Official Music Video HD) Lyrics

Hillsong UNITED Oceans (Where Feet May Fail) Lyric Video

Slow Down (Chuck Girard)

Matt Maher – Lord, I Need You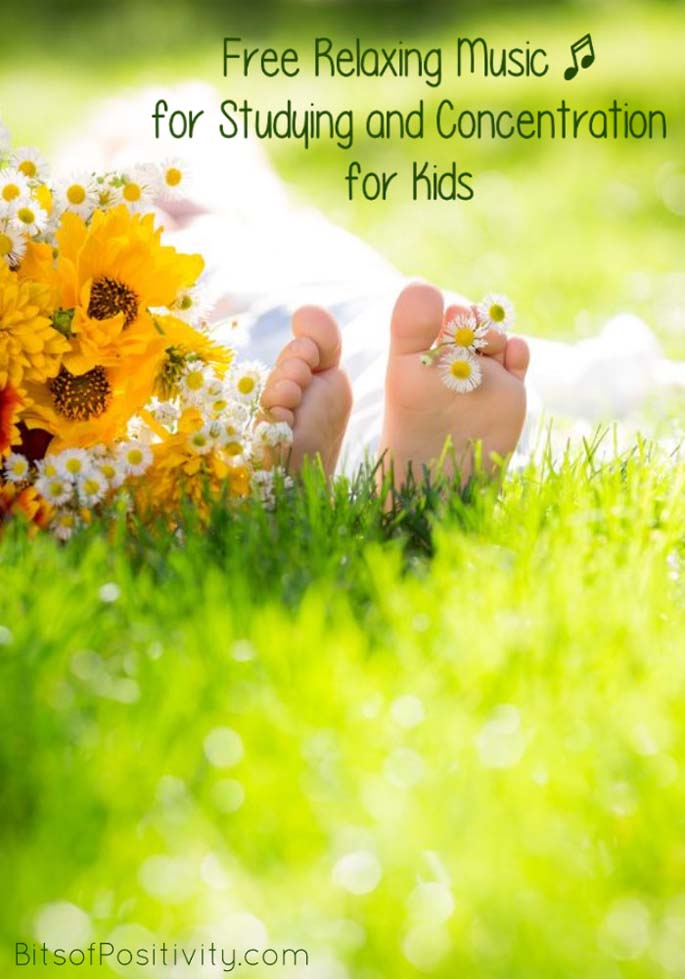 You might also want to try some "Free Relaxing Music."
And sometimes some "Free Happy Songs," could be what's needed.
If you're looking for ideas to help a child deal with a tragic event or in the news, check out the resources in my post "Look for the Helpers" Mister Rogers Word Art Freebie.
I have free calming printables and hands-on calming activities at Living Montessori Now.
You'll also find many guided meditations and other themed calming songs in the posts listed below.
All the Posts in the Free Character Education and Mindfulness Video Series Here at My Bits of Positivity Blog
Note: These are in alphabetical order by words in bold.
All the Posts in the Free Song and Resource Video Series at my Living Montessori Now Blog
Free Songs about Skills and Concepts – in alphabetical order by words in bold
Free Unit Study Songs and Educational Videos – in alphabetical order by words in bold
Free Seasonal and Holiday Songs – in order by time of year, starting with back to school in August or early September
Free Video Resources Posts – in alphabetical order by words in bold
I hope you find these helpful!
Wondering where it's best to follow me?
If you're interested in kid-related content, sign up for the Living Montessori Now newsletter. I share my Bits of Positivity parenting and character-education posts in the weekly Living Montessori Now newsletter along with lots of great kids' activities and Montessori ideas from my Living Montessori Now blog. You'll get a monthly freebie (and previous monthly freebies) with link and password if you subscribe to the Living Montessori Now weekly newsletter!

If you're interested in inspiration and motivation, the best place for you will probably be the Bits of Positivity Facebook page. You'll find lots of inspiration there from the Bits of Positivity blog and from around the Internet. For word art inspiration, be sure to follow me at the Bits of Positivity Facebook page and on Pinterest! Thanks so much!
Learn more about my eBook Montessori at Home or School: How to. Teach Grace and Courtesy!