About Me
My name is Deb Chitwood, and I'm a Montessori educator and founder of a blog at LivingMontessoriNow.com. I'm also a former skating mom. That's how Bits of Positivity originally was Raising Figure Skaters.
I started Raising Figure Skaters to help encourage parents through the heartaches and happiness you undoubtedly experience if you're raising a child or children who have been drawn to the sport—and art—of figure skating. Much of what I wrote about can be applied to any sport – or almost any aspect of life.
Later, I realized I wasn't really writing about figure skating, although everything I write about can be applied to figure skating. You'll find more about inspiration and motivation for life in general. I use many quotes and create word-art freebies from inspirational and motivational quotes. I also write a lot about gratitude and helping kids develop character. A sport is a great way for kids to develop character, by the way. 🙂
I'll tell a bit about my family's history with sports. My husband, Terry, and I lived in Colorado Springs, home of the renowned World Arena and Broadmoor Skating Club, since 1997. We now live in San Diego, California. We had 14 years of experience as parents of competitive figure skaters. Now we're parents of figure-skating professionals. Our children, Will and Christina (often called Chrissy), competed in singles, pairs, and ice dance. They also tested through the US Figure Skating tests—Will a quadruple gold medalist in moves, singles, pairs, and dance and Chrissy a quintuple gold medalist in moves, singles, pairs, dance, and free dance.
About Will
Our children were ski racers initially, so Will started figure skating relatively late, at age 11. From the beginning, Will wanted to be a pairs skater. He always trained seriously in singles to be the best pairs skater he could be. He competed in singles along with pairs for a couple of years, with his singles highlights being winning 6 pre-preliminary events in a row when he started and winning Southwestern Regionals Open Juvenile Men at the end of his competitive singles career. He also competed three years in dance with and for Chrissy (who always loved dance in any form).
But, from the beginning, pairs competitions were Will's main focus. He competed with Chrissy in pairs during their early skating years, winning two medals at Junior Nationals (called Junior Olympics the first year they competed there).
When Chrissy decided to focus solely on ice dance, Will competed for four years with Aaryn Smith. Like Will and Christina, Will and Aaryn always enjoyed skating together. They were lucky to compete internationally in the Junior Grand Prix series for two years, winning two gold and two silver international medals and competing twice at the Junior Grand Prix Final. When Will turned 21, Aaryn ended up retiring from figure skating rather than competing in senior.
Will then trained with Laura Kern, who also became a great friend of his. Before Will and Laura really got started in their senior competitive career, Laura decided to retire from skating as well. Rather than look for a new partner, Will decided it was time to move on with his life. He switched from part-time to full-time college attendance (he does have a B.A in communications now), moved to San Diego, and began his career there as a skating coach and DJ.
Will's current life is a joyful by-product of his figure skating path. Will is happily married to Chea Hutton, who is a figure-skating coach as well as a sport psychology consultant and neurofeedback practitioner with her doctorate in sports psychology. Both Will and Chea are very successful, even though Will is only 34. Will's DJ business became so big that he had to stop coaching, but he still credits his skating with leading to his current life.
Will and Chea became parents in November 2013 … and Terry and I entered the wonderful world of grandparenthood! Will and Chea now have two daughters, Zoey and Sophia.
About Chrissy
Terry and I are also parents of a 27-year-old former professional ice dancer, Chrissy, who because of figure skating has traveled to a number of countries and lived for England for 4 1/2 years before moving to San Diego in December 2010.
In addition to competing in singles for a couple of years and in pairs with Will until she was 11, she also competed in intermediate dance with Harry Schroeder and junior dance with Stephen Chasman. Chrissy enjoyed all her skating partnerships and found her best match in her ice-dance partner Mark Hanretty, who retired from competitive skating in June 2010.
Chrissy moved to England when she was 16 (and I with her for a year and a half). Chrissy and Mark won two international and two national medals in senior ice dance. They competed at both Europeans and Worlds.
Because Chrissy was homeschooled and graduated at age 16, she was able to complete her BA in Performance and Professional Practice from Sheffield Hallam University at age 19. In addition to performing in ice shows, Chrissy was a skating coach/choreographer.
It was the pretty skating dresses that first drew Chrissy to the sport. Now she's an author and fashion blogger as well as working with me for LivingMontessoriNow.com. Chrissy's husband, Tom, is a DJ and composer, who often creates music for our videos. Chrissy and Tom have a son, Caleb, who was born in 2018.
Videos of Will's and Chrissy's Skating
If you're curious about Will's and Chrissy's skating, following are a couple of YouTube videos. This is from Will and Aaryn's first international competition:
This is of Chrissy and Mark performing at an ice show:
The Next Generation of Chitwoods
You'll see a lot about my grandchildren (Zoey, Sophia, and Caleb) both here and at Living Montessori Now. There's even a Living Montessori Now YouTube channel with lots of videos featuring one or more grandchildren.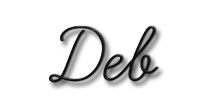 Wondering where it's best to follow me?
If you're interested in kid-related content, sign up for the Living Montessori Now newsletter. I share my Bits of Positivity parenting and character-education posts in the weekly Living Montessori Now newsletter along with lots of great kids' activities and Montessori ideas from my Living Montessori Now blog. You'll get a monthly freebie (and previous monthly freebies) with link and password if you subscribe to the Living Montessori Now weekly newsletter!

If you're interested in inspiration and motivation, the best place for you will probably be the Bits of Positivity Facebook page. You'll find lots of inspiration there from the Bits of Positivity blog and from around the Internet. For word art inspiration, be sure to follow me at the Bits of Positivity Facebook page and on Pinterest! And for all my posts in a reader, check out Bloglovin'! Thanks so much!
Learn more about my eBook Montessori at Home or School: How to. Teach Grace and Courtesy!