I'm a fan of using songs to reinforce educational concepts and character traits. Today, I'm excited to share some free songs about the character trait of patience.
Holiday countdown activities are popular in November and December … along with lots of kids who can't wait until Hanukkah or Christmas. It helps if kids can focus on patience both at the holidays and for many other occasions (such as waiting for a turn).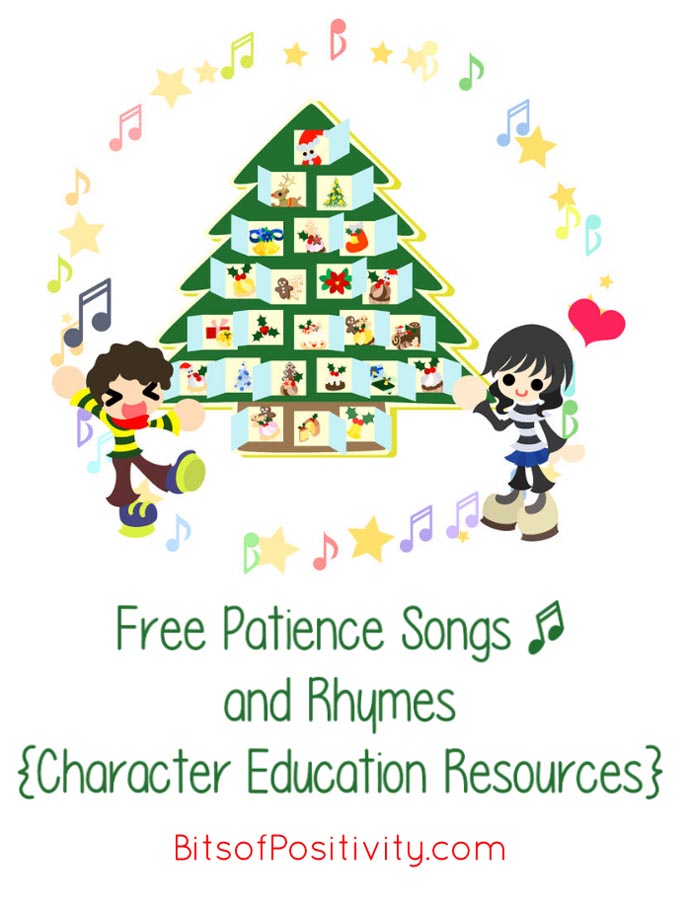 Free Patience Songs and Rhymes for Home or Classroom – YouTube Videos
General Patience Songs on YouTube
I Can Be Patient Song: Sesame Street: Little Children, Big Challenges – Sesame Street In Communities

Sesame Street: "Me Want It (But Me Wait)"

"The Patience Song" | Thomas & Friends

"The Patience Song" – Radha and the Kiwi Kids

"Patience Song" – Have Fun Teaching

"Patience Song" – Lesson 24, Ruhi Children's Class, Grade 1

"P.A.T.I.E.N.C.E. RAP" — May Virtue Song

"The Patience Song" – Ferg's Video Emporium

Patience Virtue Video

Religious Patience Songs
Patience (Herbert the Snail) – Music Machine: The Fruit of the Spirit

"Have Patience" – Swanage Church Youth and Children

Teaching Patience – Sheilah Daws (includes sign language)

"Fruit of the Spirit" (with lyrics)

"The Patience Song" – The Music of the Children's Institute (HQ)

Patience Songs, Rhymes, and Fingerplays with Lyrics
ALL THE POSTS IN THE FREE CHARACTER EDUCATION SONGS SERIES HERE AT MY BITS OF POSITIVITY BLOG
ALL THE POSTS IN THE FREE SONGS FOR CIRCLE TIME SERIES AT MY LIVING MONTESSORI NOW BLOG
Does your child have a favorite patience song? 🙂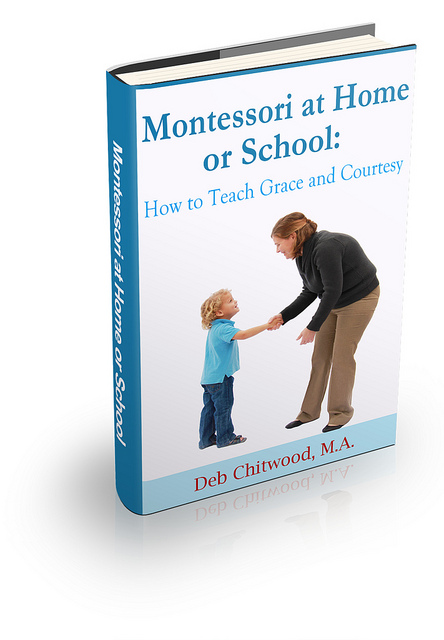 Image at Top of Post by yuyuyi
Learn more about Montessori at Home or School: How to Teach Grace and Courtesy!
Note: I have lots of word-art inspiration at the Bits of Positivity Facebook page and on Pinterest!
May be linked to Afterschool Express, Thoughtful Spot, Hip Homeschool Hop, The Mommy Club Resources and Solutions, Mom's Library, A Little Bird Told Me Linky Party, Learn and Play, TGIF Linky Party, Preschool Corner, Sharing Saturday, Tot School Gathering Place.