New Year's resolutions aren't for everyone. I gave up on them a number of years ago when I found something that works much better for me. That something is the 30-day challenge. This year I'm starting with two 30-day challenges in January – education and workout challenges.
Why I like 30-Day Challenges
My main reason for liking 30-day challenges is that they're do-able. I can typically do something for at least 15 minutes a day for a month. Although different people vary in the length of time it takes for something to become a habit, 30 days is at least a good length of time toward developing a positive habit. And, after 30 days, I typically know if this is something I want to become a permanent habit.
Even though I don't plan to make all challenges into a permanent habit, each of my 30-day challenges helps me get more done than I would have without the challenge.
30-Day Education Challenge
If I had to pick my one word for 2017, it would be "education." I've always loved learning, but it's too easy to put getting done what needs to be done ahead of learning something new. So, in January, I plan to spend at least 15 minutes every day learning something new. I have a number of photography courses and other courses that I just need to DO. If my 30-day education challenge goes well, I may extend it from month to month. Maybe I'll have a specific educational theme for certain months and vary my educational theme from day to day in other months.
30-Day Workout Challenge
While my husband and I walk about 2 miles a day six days a week, I'm not always as focused as I should be with my other types of workouts. So I'm going to do my daughter, Christina's, workout-every-day challenge for 30 days. The challenge starts January 1 (with details given December 31) at ChristinaChitwood.com. I love Christina's dance workouts, and 3 days each week will be dance workouts. There will also be 3 days of Pilates and strength workouts and a day with a flexibility workout. Each workout will only be 5 minutes (with a new video to follow) plus a warmup and cool-down. I can do that!
You'll find the details (and links to each of the workouts in the 30-day challenge) in this post at ChristinaChitwood.com: 30-Day Challenge: New Workout Every Day.
(Note: Christina also has a 30-day nutrition challenge and exercise-a-day challenge that I've enjoyed doing before.)
I hope you'll join me in a 3o-day challenge starting January 1! 🙂

Photo Credit: Background photo at top of post by Nattapol Sritongcom.
Wondering where it's best to follow me?
If you're interested in kid-related content, sign up for the Living Montessori Now newsletter. I share my Bits of Positivity parenting and character-education posts in the weekly Living Montessori Now newsletter along with lots of great kids' activities and Montessori ideas from my Living Montessori Now blog. You'll get a monthly freebie (and previous monthly freebies) with link and password if you subscribe to the Living Montessori Now weekly newsletter!

If you're interested in inspiration and motivation, the best place for you will probably be the Bits of Positivity Facebook page. You'll find lots of inspiration there from the Bits of Positivity blog and from around the Internet. For word art inspiration, be sure to follow me at the Bits of Positivity Facebook page and on Pinterest! And for all my posts in a reader, check out Bloglovin'! Thanks so much!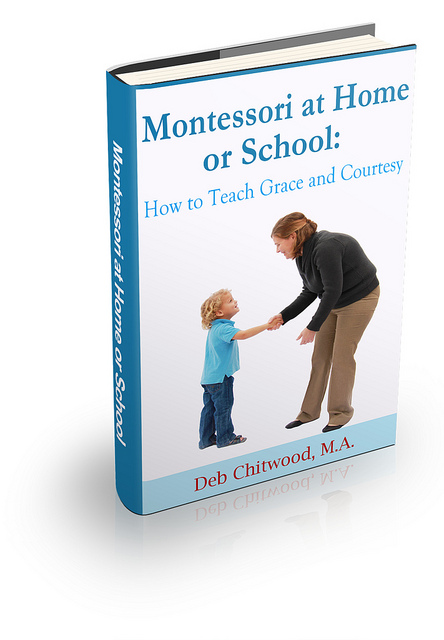 Learn more about my eBook Montessori at Home or School: How to. Teach Grace and Courtesy! I'm also one of the coauthors of the book Learn with Play – 150+ Activities for Year-round Fun & Learning!
May be linked to Practical Mondays Link Up, LouLou Girls, Hip Homeschool Hop, Tasty Tuesdays, A Little Bird Told Me Linky Party, Link-ups at Squishable Baby, Preschool Corner, Sharing Saturday, Tot School Gathering Place