If you've been following my blog, you know that I'm in love with the Kindness Elves. I do a lot with the Kindness Elves at Christmastime, but they can be used throughout the year as well. So this year I combined one of my other favorite projects, 100 Acts of Kindness Challenge, with the Kindness Elves.
Note: If you're here for the $850 worldwide cash giveaway, you'll find the Rafflecopter entry form at the end of this post! 🙂
Disclosure: This post contains affiliate links (at no cost to you).
Reading The Story of the Kindness Elves
I love that Anna Ranson (the founder of the Kindness Elves) and Benjamin Byrne have written a sweet children's book about the Kindness Elves. It's a hardcover book called The Story of the Kindness Elves, and it's the perfect way to introduce the Kindness Elves in the beginning and before each new project with the Kindness Elves.
Of course, the Kindness Elves will be most popular at Christmas. In my post "The Ultimate Guide to Kindness Elves," you'll see that most of our Kindness Elf activities were in December. But Kindness Elves can be used at any time of year, and The Story of the Kindness Elves promotes that. It doesn't even mention Christmas.
Instead, the book answers the questions of where the Kindness Elves live and what they do. It also tells how they first teamed up with children to spread acts of kindness.
My favorite sentence from the book says: "And so it goes that if some little Kindness Elves should show up in your home, then it must be because you have so much kindness and love inside you ready to be shared with the world!"
The book is recommended for ages 3-8, although it's best for children who understand the difference between fantasy and reality. I introduce the Kindness Elves as a fun story with cute Kindness Elf dolls, which my 3-year-old granddaughter, Zoey, loves and has lots of fun with. (Note: I have the first Kindness Elves, but they're now improved and even come in a variety of skin, hair, and clothing colors!)


I purchased The Story of the Kindness Elves as soon as it became available. I read it to Zoey when it first arrived. I re-introduced it at the start of our 100 Acts of Kindness Challenge.
Having an Acts of Kindness Scavenger Hunt
This is the 3rd year I've shared 100 Acts of kindness with Zoey. The first year, we had simple acts of kindness with a toddler. Last year, we focused on toddler manners. Both years' 100 Acts of Kindness Challenges were lots of fun.
This year, I'm using the Kindness Elves to encourage 100 Acts of Kindness. As I said, we started by reading The Story of the Kindness Elves. The we had an Acts of Kindness Scavenger Hunt. I printed out blank hearts from Kind Classroom.
I wrote simple acts of kindness suggestions on them, such as:
Help your mom.
Help your dad.
Help make dinner.
Help your teacher.
Help another child.
Smile at everyone you meet.
Give a compliment.
Give someone a hug.
Say "I love you."
Say "please."
Say "thank you."
Say "you're welcome."
Pick up trash.
I hid the hearts around my kitchen/dining room/living room area (in fairly easy places to find, since my granddaughter is just 3 years old). Zoey had lots of fun finding the acts-of-kindness suggestion hearts.
I read each heart to Zoey as soon as she found it.
We discussed the concepts that could be confusing, such as "Give a compliment." Zoey's amazingly good at giving compliments, so she picked up the concept easily and quickly gave me an example of a compliment.
Acts of Kindness Activities
I got out our manners work from last year's 100 acts of kindness challenge along with our manners books. Manners work will always be an important part of our 100 Acts of Kindness, and I love having books and some hands-on activities to go with it.
I put the hearts from our scavenger hunt into a basket that we can use for reminders and as discussion topics.
I typically take care of Zoey three afternoons each week. During the 100 Acts of Kindness Challenge from Martin Luther King Day to Valentine's Day, the Kindness Elves will be hiding somewhere in my house along with a heart that says: "Let's talk about acts of kindness you've done."
Placing Heart Stickers on the 100 Acts of Kindness Chart
Once Zoey has found the elves, we'll talk about her latest acts of kindness and place heart stickers on her 100 Acts of Kindness chart. I found these cute heart stickers on Amazon that fit perfectly on the 100 Acts of Kindness chart. I don't use the stickers as a reward … simply as a way to keep track of the numbers of acts of kindness. You can read more about how we use the chart in my post on "Using Montessori Principles in the 100 Acts of Kindness Challenge."
Using Kindness Elves with 100 Acts of Kindness is a fun way to encourage kindness, and it's very stress-free.  If you'd like to join the 100 Acts of Kindness Challenge, it's not too late. You still have plenty of time to do 100 Acts of Kindness before Valentine's Day!
I'd love to hear about your experiences with Kindness Elves and/or 100 Acts of Kindness!


The Ultimate Guide to Kindness Elves
I've been in love with Kindness Elves since they first came out a few years ago. Since then, I've been collecting Kindness Elf activities and ideas. You can find all of them in my Ultimate Guide to Kindness Elves post.
Love Is in the Air $850 Giveaway
Two (2) lucky readers will win $425  USD through PayPal or Amazon gift card.
Terms and Conditions: This giveaway ends on 2/14/17 at 11:59 PM. Winner will be notified via email. Winner has 48 hours to claim prize before prize is forfeited and a new winner is chosen. Winner must claim prize before they are announced. Giveaway is open worldwide, void where prohibited. All entries are voluntary but must be completed as stated with verification in order to win. All entries will be verified and if it wasn't completed a new winner will be chosen. Winner will be chosen randomly using Rafflecopter no later than 2/21/17. Winner must be 18 years or older to win. Void where prohibited.
What do you love most?
Best of luck! 🙂
a Rafflecopter giveaway


Wondering where it's best to follow me?
If you're interested in kid-related content, sign up for the Living Montessori Now newsletter. I share my Bits of Positivity parenting and character-education posts in the weekly Living Montessori Now newsletter along with lots of great kids' activities and Montessori ideas from my Living Montessori Now blog. You'll get a monthly freebie (and previous monthly freebies) with link and password if you subscribe to the Living Montessori Now weekly newsletter!

If you're interested in inspiration and motivation, the best place for you will probably be the Bits of Positivity Facebook page. You'll find lots of inspiration there from the Bits of Positivity blog and from around the Internet. For word art inspiration, be sure to follow me at the Bits of Positivity Facebook page and on Pinterest! And for all my posts in a reader, check out Bloglovin'! Thanks so much!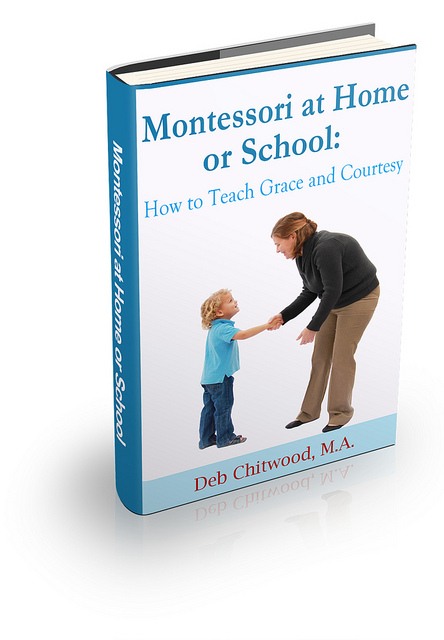 Learn more about my eBook Montessori at Home or School: How to. Teach Grace and Courtesy! I'm also one of the coauthors of the book Learn with Play – 150+ Activities for Year-round Fun & Learning!
May be linked to Practical Mondays Link Up, LouLou Girls, Hip Homeschool Hop, Tasty Tuesdays, A Little Bird Told Me Linky Party, Link-ups at Squishable Baby, Preschool Corner, Sharing Saturday, Tot School Gathering Place