The multicultural book I'm reviewing today, The Switch (The Misadventures of Tarah and Darah), has twin characters who are Black along with a topic that all children can identify with.
I was gifted a copy of the book to facilitate my review. This review is honest and my own opinion. This post contains some affiliate links (at no cost to you).
The Switch (The Misadventures of Tarah and Darah) by Dyesha and Triesha McCants; Illustrations by Mike Motz
Publisher: CreateSpace Independent Publishing Platform
Format: Kindle, Audiobook, Hardcover, and Paperback
Pages: 46
Book Description:
"From real life sisters, Dyesha and Triesha McCants comes The Misadventures of Tarah And Darah: The Switch. Tarah and Darah have hatched a hilarious prank. But, when they start to trick their friends, they realize that there's more to being twins than simply looking alike."
Bio of real-life twins Dyesha and Triesha McCants:
"Dyesha and Triesha McCants live in the Washington, DC metro area. The Switch is their first children's book. Dyesha and Triesha enjoy nature and walking for fun. They LOVE meeting sets of twins and taking pictures with them.
"They went to Morgan State University in Baltimore, MD, and graduated with a Bachelor of Science degree in Elementary Education. They also have a Master's Degree in Early Literacy from Cambridge College, Boston Mass.
"They have been teaching for 17 years and have taught all grades from Kindergarten to eighth grade. Dyesha is the reading teacher, and Triesha is the math teacher."
My Review of The Switch (The Misadventures of Tarah and Darah)
My two granddaughters are part Black, so I requested a book relevant to children who are Black or biracial for Multicultural Children's Book Day. My oldest granddaughter, Zoey, is 7-years-old, so she was perfect for helping me review The Switch.
First I read the book to Zoey to watch her reaction and answer any questions. Then Zoey read the book alone. The story has twins Tarah and Darah switch places in their classes at school. After they run into problems, they learn the importance of their differences as well as their similarities.
Zoey loved the book and said she liked how the twins got their problem solved. Zoey was especially interested in learning about identical twins and was fascinated to learn about the authors. We read about Triesha and Dyesha and discussed the difference between identical and fraternal twins. The authors seem very relatable and would give future authors inspiration to be like them, too!
I really recommend visiting the website of Triesha and Dyesha. You can learn more about the authors there along with finding a free workbook to download to go with the book (as well as one for their second book).
The Misadventures of Tarah and Dara is a series that school-age children can easily identify with. Both their first and second books deal with issues of self-esteem, which are such important issues for all children whether they're twins or not.
Multicultural Children's Book Day
Multicultural Children's Book Day 2021 (1/29/21) is in its 8th year! This non-profit children's literacy initiative was founded by Valarie Budayr and Mia Wenjen; two diverse book-loving moms who saw a need to shine the spotlight on all of the multicultural books and authors on the market while also working to get those book into the hands of young readers and educators.
Eight years in, MCBD's mission is to raise awareness of the ongoing need to include kids' books that celebrate diversity in homes and school bookshelves continues. Read about our Mission & History HERE.
MCBD 2021 is honored to be Supported by these Medallion Sponsors!
FOUNDER'S CIRCLE: Mia Wenjen (Prgamaticmom) and Valarie Budayr's (Audreypress.com)
Platinum Sponsors: Language Lizard Bilingual Books in 50+ Languages, Author Deedee Cummings and Make A Way Media
Gold Sponsors: Barefoot Books, Candlewick Press, Capstone, Hoopoe Books, KidLitTV, Peachtree Publishing Company Inc.
Silver Sponsors: Charlotte Riggle, Connecticut Association of School Librarians, Author Kimberly Gordon Biddle, Pack-N-Go Girls
Bronze Sponsors: Agatha Rodi and AMELIE is IMPRESSED!, Barnes Brothers Books, Create and Educate Solutions, LLC, Dreambuilt Books, Dyesha and Triesha McCants/McCants Squared, Redfin Real Estate, Snowflake Stories, Star Bright Books, TimTimTom Bilingual Personalized Books, Author Vivian Kirkfield, Wisdom Tales Press, My Well Read Child

MCBD 2021 is honored to be Supported by these Author Sponsors!
Poster Artist: Nat Iwata
Authors: Author Afsaneh Moradian, Author Alva Sachs & Three Wishes Publishing Company, Author Angeliki Stamatopoulou-Pedersen, Author Anna Olswanger, Author Casey Bell , Author Claudine Norden, Author Debbie Dadey, Author Diana Huang & Intrepids, Author Eugenia Chu & Brandon goes to Beijing, Green Kids Club, Author Gwen Jackson, Author Janet Balletta, Author Josh Funk, Author Julia Inserro, Karter Johnson & Popcorn and Books, Author Kathleen Burkinshaw & The Last Cherry Blossom, Author Keila Dawson, Maya/Neel Adventures with Culture Groove, Author Mia Wenjen, Michael Genhart, Nancy Tupper Ling, Author Natalie Murray, Natalie McDonald-Perkins, Author Natasha Yim, Author Phe Lang and Me On The Page Publishing, Sandra Elaine Scott, Author Shoumi Sen & From The Toddler Diaries, SISSY GOES TINY by Rebecca Flansburg and B.A. Norrgard, Susan Schaefer Bernardo & Illustrator Courtenay Fletcher, Tales of the Five Enchanted Mermaids, Author Theresa Mackiewicz, Tonya Duncan and the Sophie Washington Book Series, Author Toshia Stelivan, Valerie Williams-Sanchez & The Cocoa Kids Collection Books©, Author Vanessa Womack, MBA, Author Veronica Appleton & the Journey to Appleville book series
MCBD 2021 is Honored to be Supported by these Media Partners!
Check out MCBD's Multicultural Books for Kids Pinterest Board!
FREE RESOURCES from Multicultural Children's Book Day
Diversity Book Lists & Activities for Teachers and Parents
Homeschool Diverse Kidlit Booklist & Activity Kit
FREE Teacher Classroom Activism and Activists Kit
FREE Teacher Classroom Empathy Kit
FREE Teacher Classroom Kindness Kit
FREE Teacher Classroom Physical and Developmental Challenges Kit
More Multicultural Resources
If you're looking for some wonderful multicultural songs, check out my post with lots of free multicultural songs celebrating diversity and inclusion. It even includes the Multicultural Children's Book Day Music Video 2021!
Here are my main multicultural posts at LivingMontessoriNow.com and here at BitsofPositivity.com:
Happy Multicultural Children's Book Day 2021!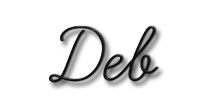 Wondering where it's best to follow me?
If you're interested in kid-related content, sign up for the Living Montessori Now newsletter. I share my Bits of Positivity parenting and character-education posts in the weekly Living Montessori Now newsletter along with lots of great kids' activities and Montessori ideas from my Living Montessori Now blog. You'll get a monthly freebie (and previous monthly freebies) with link and password if you subscribe to the Living Montessori Now weekly newsletter!

If you're interested in inspiration and motivation, the best place for you will probably be the Bits of Positivity Facebook page. You'll find lots of inspiration there from the Bits of Positivity blog and from around the Internet. For word art inspiration, be sure to follow me at the Bits of Positivity Facebook page and on Pinterest! And for all my posts in a reader, check out Bloglovin'! Thanks so much!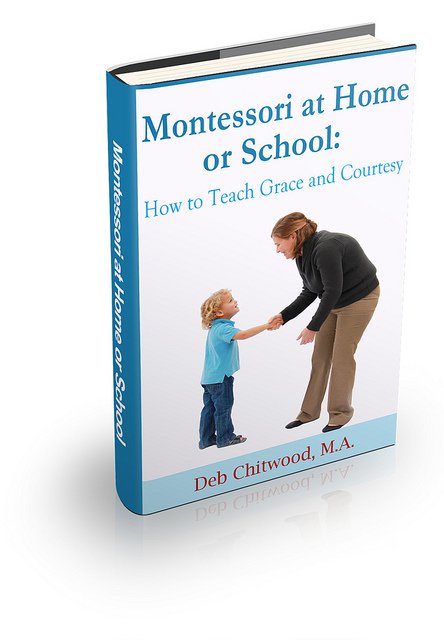 Learn more about my eBook Montessori at Home or School: How to. Teach Grace and Courtesy!