Racism has reached a crisis point in the United States, and it needs to change. I want to share some of my favorite anti-racism resources here. I'll be adding to this post as I learn more. I especially want to emphasize resources for parents and teachers of young children because it's so important to start focusing on anti-racism early.
Disclosure: This post contains some affiliate links (at no cost to you).
Anti-Racism Resources for Parents and Teachers
I was lucky to have read Nurture Shock soon after it came out in 2011. Because of the book, I knew that it's important to talk to children about race early. Talking about race with children (rather than trying to create "color-blind environments" for them while ignoring the topic of race) will encourage children to embrace diversity. I've been especially focused on that since my first multicultural grandchild was born in 2013. You can read a bit more about my family and resources I've used in my post about Montessori-inspired respect for diversity at Living Montessori Now.
They're Not Too Young to Talk About Race
Here are some anti-racism resources via Pretty Good.
This free infographic from The Children's Community School of Philadelphia has even more of the essential information about race for parents and teachers of young children. Get the free "They're not too young to talk about race!" infographic and social justice resources here.
With babies, I love to start showing diverse faces with the Global Babies books. You can see my other favorite anti-racist picture books in my post with favorite peace and multicultural books.
Coming Together: Standing Up to Racism
I'm very impressed with the content from "Coming Together: Standing Up to Racism," the Sesame Street/CNN town hall for kids and families. You can watch the entire town hall on racism for kids and parents for free here.
See the continued resources from Coming Together by Sesame Workshop.
June 2021: Sesame Street tackles anti-Asian bullying with 'Proud of Your Eyes' video
Let's Talk About Race
With children ages 4-7, watch Let's Talk About Race via The Tutu Teacher. She says: "I made this video for the kindergarten students at my school. I realize this might be a helpful video for non Black children to also watch. In the video I discuss what racism is and how it's impacted the lives of Black and Brown people. I also read aloud the story Let's Talk about Race. Finally, I encourage young people to think about what actions they can take to use their voice to speak out against injustices."
Resources for a Variety of Ages
For a variety of ages, here are helpful resources from the American Montessori Society.
Living with Pain
@polishedplayhouse did a wonderful job of describing the pain Black parents live with always:
Like so many, I'm always moved by this video of 12-year-old Keedron Bryant singing "I just wanna live."
Indigenous Peoples
Goodbye, Columbus? Here's what Indigenous Peoples' Day means to Native Americans
Indigenous Peoples' Day Resources at Teachers Pay Teachers
Orange Shirt Day Resources at Teachers Pay Teachers
Equality and Peace Resources for Parents and Teachers
I've spent a number of years gathering together character education resources. As homeschoolers, our unit studies were based on character traits. Now I focus on character education with my grandchildren and in my blogging.

In my post with equality and peace resources for parents and teachers, equality and peace resources for parents and teachers, you'll find resources for a variety of causes.
You'll find many free Black history resources in my post at LivingMontessoriNow.com with free Black history printables and Montessori-inspired Black history activities.
For Juneteenth, I have a post with free Juneteenth songs and educational videos.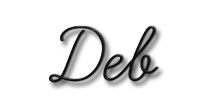 Wondering where it's best to follow me?
If you're interested in kid-related content, sign up for the Living Montessori Now newsletter. I share my Bits of Positivity parenting and character-education posts in the weekly Living Montessori Now newsletter along with lots of great kids' activities and Montessori ideas from my Living Montessori Now blog. You'll get a monthly freebie (and previous monthly freebies) with link and password if you subscribe to the Living Montessori Now weekly newsletter!

If you're interested in inspiration and motivation, the best place for you will probably be the Bits of Positivity Facebook page. You'll find lots of inspiration there from the Bits of Positivity blog and from around the Internet. For word art inspiration, be sure to follow me at the Bits of Positivity Facebook page and on Pinterest! And for all my posts in a reader, check out Bloglovin'! Thanks so much!
Learn more about my eBook Montessori at Home or School: How to. Teach Grace and Courtesy!