Young children need to be introduced to the concept of slavery with care. Inspiring biographies and historical fiction can be especially helpful. And the story of Midnight Teacher: Lilly Ann Granderson and Her Secret School emphasizes the importance of freedom, equality, and education … making the story even more relevant to children in any time period.
Thank you to Lee & Low Books for giving me a copy of the book to facilitate my review. This review is honest and my own opinion. This post contains some affiliate links (at no cost to you).
Midnight Teacher: Lilly Ann Granderson and Her Secret School by Janet Halfmann, Illustrated by London Ladd
Publisher: Lee & Low Books Inc.
Genre: Historical Fiction Based on a True Story
Format: Hardcover
Pages: 40
Age Range: 6-8
Grade Level: K-3
Book Description:
"In Mississippi in the mid-1800s, it was illegal for enslaved people to learn to read and write. Getting caught meant thirty-nine lashes with a whip as punishment. But this did not stop Lilly Ann Granderson, an enslaved woman herself. She believed in the power of education. To share her knowledge with others, she started a midnight school. In a small cabin hidden in a back alley, Lilly Ann held her secret classes. Every noise in the dark was a reminder of the punishment she and her students faced if they were found out. But the chance to learn was worth the risk. Over the years, Lilly Ann taught hundreds of enslaved people to read and write. Many of her students went on to share their knowledge with their families. Some started secret schools of their own. Others forged passes to escape to freedom in the North. Based on a true story, Midnight Teacher is an inspiring testament to a little-known pioneer in education."
Book Awards: 
Chicago Public Library Best of the Best Books 2018
New York Public Library Best Books of 2018
2018 Eureka! Honor Award for Excellence in Nonfiction
2018 Honor Award from Skipping Stones Multicultural Magazine
2018 Parents' Choice Silver Award
Featured in National Education Association Calendar for February 2019
My Review of Midnight Teacher: Lilly Ann Granderson and Her Secret School
There are varying positions on the best age for a child to be introduced to the concept of slavery. Many recommend first or second grade while some recommend introducing it as early as age 4.
While I like to read positive books about equality and shades of skin color to preschoolers, I generally like to wait until first or second grade to introduce the concept of slavery. Midnight Teacher is also about the value of education, so I decided to introduce it to my multicultural 5-year-old granddaughter, Zoey, with a few adaptations.
First, Zoey studied the illustrations in the book. They're not frightening and especially emphasize the importance of learning to read and write.
My adaptations when reading the book were to omit the parts about whippings or the threat of whippings. Next year, I'll read the entire book to Zoey. But the adaptations seemed perfect for a 5 year old. The story still emphasizes the lengths Lilly Ann Granderson and others went through to simply learn to read and write.
After reading the story (which is a fascinating account of courage, perseverance, and love of learning), I focused on the changes from slavery to the laws in the United States today. I emphasized again that everyone is the same on the inside and that it's illegal for anyone to have slaves. And I said that now all children in the United States have the right to an education and are even required to go to school or be homeschooled.
I've printed out photographs of a few famous black Americans whose work requires a high level of education:
(Photo Credits)
Midnight Teacher: Lilly Ann Granderson and Her Secret School is a well-written and helpful addition to a classroom or homeschool not only for historical importance but for the positive character values it encourages.
Multicultural Children's Book Day
Multicultural Children's Book Day 2019 (1/25/19) is in its 6th year and was founded by Valarie Budayr from Jump Into A Book and Mia Wenjen from PragmaticMom. Our mission is to raise awareness of the ongoing need to include kids' books that celebrate diversity in homes and school bookshelves while also working diligently to get more of these types of books into the hands of young readers, parents, and educators.
MCBD 2019 is honored to have the following Medallion Sponsors on board
Medallion Level Sponsors
Honorary: Children's Book Council, The Junior Library Guild, TheConsciousKid.org.
Super Platinum: Make A Way Media
GOLD: Bharat Babies, Candlewick Press, Chickasaw Press, Juan Guerra and The Little Doctor / El doctorcito, KidLitTV, Lerner Publishing Group, Plum Street Press,
SILVER: Capstone Publishing, Carole P. Roman, Author Charlotte Riggle, Huda Essa, The Pack-n-Go Girls,
BRONZE: Charlesbridge Publishing, Judy Dodge Cummings, Author Gwen Jackson, Kitaab World, Language Lizard – Bilingual & Multicultural Resources in 50+ Languages, Lee & Low Books, Miranda Paul and Baptiste Paul, Redfin, Author Gayle H. Swift, T.A. Debonis-Monkey King's Daughter, TimTimTom Books, Lin Thomas, Sleeping Bear Press/Dow Phumiruk, Vivian Kirkfield,
MCBD 2019 is honored to have the following Author Sponsors on board
Honorary: Julie Flett, Mehrdokht Amini,
Author Janet Balletta, Author Kathleen Burkinshaw, Author Josh Funk, Chitra Soundar, One Globe Kids – Friendship Stories, Sociosights Press and Almost a Minyan, Karen Leggett, Author Eugenia Chu, CultureGroove Books, Phelicia Lang and Me On The Page, L.L. Walters, Author Sarah Stevenson, Author Kimberly Gordon Biddle, Hayley Barrett, Sonia Panigrah, Author Carolyn Wilhelm, Alva Sachs and Dancing Dreidels, Author Susan Bernardo, Milind Makwana and A Day in the Life of a Hindu Kid, Tara Williams, Veronica Appleton, Author Crystal Bowe, Dr. Claudia May, Author/Illustrator Aram Kim, Author Sandra L. Richards, Erin Dealey, Author Sanya Whittaker Gragg, Author Elsa Takaoka, Evelyn Sanchez-Toledo, Anita Badhwar, Author Sylvia Liu, Feyi Fay Adventures, Author Ann Morris, Author Jacqueline Jules, CeCe & Roxy Books, Sandra Neil Wallace and Rich Wallace, LEUYEN PHAM, Padma Venkatraman, Patricia Newman and Lightswitch Learning, Shoumi Sen, Valerie Williams-Sanchez and Valorena Publishing, Traci Sorell, Shereen Rahming, Blythe Stanfel, Christina Matula, Julie Rubini, Paula Chase, Erin Twamley, Afsaneh Moradian, Claudia Schwam, Lori DeMonia, Terri Birnbaum/ RealGirls Revolution, Soulful Sydney, Queen Girls Publications, LLC
We'd like to also give a shout-out to MCBD's impressive CoHost Team who not only hosts the book review link-up on celebration day, but who also works tirelessly to spread the word of this event. View our CoHosts HERE.
Co-Hosts and Global Co-Hosts
A Crafty Arab, Agatha Rodi Books, All Done Monkey, Barefoot Mommy, Biracial Bookworms, Books My Kids Read, Crafty Moms Share, Colours of Us, Discovering the World Through My Son's Eyes, Descendant of Poseidon Reads, Educators Spin on it, Growing Book by Book, Here Wee Read, Joy Sun Bear/ Shearin Lee, Jump Into a Book, Imagination Soup, Jenny Ward's Class, Kid World Citizen, Kristi's Book Nook, The Logonauts, Mama Smiles, Miss Panda Chinese, Multicultural Kid Blogs, Raising Race Conscious Children, Shoumi Sen, Spanish Playground
FREE RESOURCES From MCBD
Free Multicultural Books for Teachers: https://wp.me/P5tVud-1H
Free Empathy Classroom Kit for Homeschoolers, Organizations, Librarians, and Educators: http://multiculturalchildrensbookday.com/teacher-classroom-empathy-kit/
Hashtag: Don't forget to connect with us on social media and be sure and look for/use our official hashtag #ReadYourWorld.
More Multicultural Resources
If you're looking for some wonderful multicultural songs, check out my post with lots of free multicultural songs celebrating diversity and inclusion. It even includes the Multicultural Children's Book Day #ReadYourWorld 2019 Music Video!
Read my other review for Multicultural Children's Book Day: If a Caterpillar Can Fly, Why Can't I?
Happy Multicultural Children's Book Day 2019!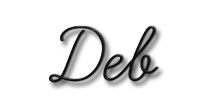 Wondering where it's best to follow me?
If you're interested in kid-related content, sign up for the Living Montessori Now newsletter. I share my Bits of Positivity parenting and character-education posts in the weekly Living Montessori Now newsletter along with lots of great kids' activities and Montessori ideas from my Living Montessori Now blog. You'll get a monthly freebie (and previous monthly freebies) with link and password if you subscribe to the Living Montessori Now weekly newsletter!

If you're interested in inspiration and motivation, the best place for you will probably be the Bits of Positivity Facebook page. You'll find lots of inspiration there from the Bits of Positivity blog and from around the Internet. For word art inspiration, be sure to follow me at the Bits of Positivity Facebook page and on Pinterest! And for all my posts in a reader, check out Bloglovin'! Thanks so much!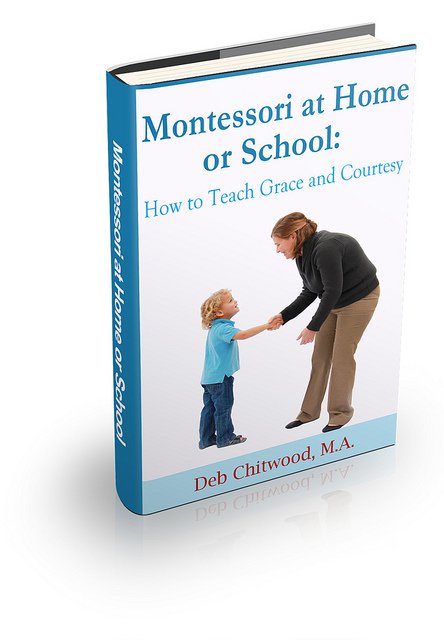 Learn more about my eBook Montessori at Home or School: How to. Teach Grace and Courtesy!