I love it when books stimulate learning adventures. The multicultural book I'm reviewing today, 10 Gulab Jamuns, inspires counting and subtraction, learning about Indian culture, and a possible baking adventure!
I was gifted a copy of the book to facilitate my review. This review is honest and my own opinion. This post contains some affiliate links (at no cost to you).
10 Gulab Jamuns: Counting with an Indian Sweet Treat by Sandhya Acharya; Illustrations by Vanessa Alexandre
Publisher: Mascot Books
Format: Kindle, Hardcover
Pages: 38
Ages: 3-8
Book Description from Amazon:
"Join two adorable brothers in a fun-filled adventure and discover a tasty sweet from India. This is a great addition to the library shelf as a multicultural picture book and diverse children's literature.
"Idu (Ee-doo) and Adu (Aa-doo) are very excited. Guests are coming over for dinner and their Mamma has already cooked a lot. Next, she is cooking Gulab Jamuns, but Idu and Adu don t know what Gulab Jamuns are. Before long, they discover just how good these wonderful golden, sugary syrup-soaked balls are and how quickly they melt in their mouths. But Mamma has only made 10 Gulab Jamuns. Will they last until their guests come?
"This light-hearted, humorous story will warm your heart and tantalize your taste buds. It also includes some basic lessons in counting and an easy recipe to make those delicious Gulab Jamuns yourself.
"Ideal for children ages 1,2,3,4,5,6,7 and 8 it is a great gift for those who want to learn more about India or indian/desi culture and value multicultural stories and diversity in kids literature. The highlight of family cooking and enjoying together make It a thoughtful gift for Diwali, Holi, other holiday celebration, baby showers and birthdays. It is fun as a read aloud or a bedtime story. Perfect for toddlers, preschoolers, kindergarteners first and second graders – there is something for all ages be it counting, math, cooking, crafts that can be inspired from the book."
Bio of Sandhya Acharya from Amazon:
"Sandhya Acharya grew up in Mumbai, India, and now lives in Santa Clara, California. She has always loved eating Gulab Jamuns, though she must confess she may not be great at cooking them. She does love cooking stories though. When she is not writing, she is busy training for marathons, learning a form of Indian classical dance, and enjoying the childhood of her young sons. She won third prize in the 2017 Katha Fiction Contest, which was co-hosted by India Currents and the Wellstone Center, and she blogs regularly at sandhyaacharya.com."
My Review of 10 Gulab Jamuns: Counting with an Indian Sweet Treat
Reviewing the book included family activities over a number of days. First, I read the book to my 4-year-old granddaughter, Sophia, when she was visiting me one day. The book uses the Indian sweet treat of gulab jamuns to focus on a loving family with a gentle way to solve problems. The brothers in the book also take responsibility for their actions, which gives a positive character lesson as well.
Sophia enjoyed the story and made playdough "gulab jamuns." Sophia loves working with playdough, and I had some homemade natural-colored playdough (recipe without food coloring) that worked perfectly for making "gulab jamuns." I used our playdough number stamps to make the numerals as she made the playdough balls.
On another day, I read the book to my 3¾-year-old grandson, Caleb, when he was visiting. He also enjoyed the story and spent extra time studying the pictures and book later on his own. With both Sophia and Caleb, I used the Montessori continents globe to talk about India in the continent of Asia.
On another day, a big baking adventure began. There's a traditional recipe for gulab jamuns in the book, which looks very tasty. We wanted to try an oven-baked, vegan, gluten-free adaptation. Caleb and his dad (my son-in-law, Tom) made a healthy version of gulab jamuns. They tried the "Healthy Gulab Jamun (Without Frying)" recipe from Upgrade My Food.
Check out this short, sweet video of Caleb making the gulab jamuns!
View this post on Instagram
Here's Caleb and 10 gulab jamuns later on as the gulab jamuns are absorbing the syrup. Thank you to Tom for the photos and videos! Watch for an Instagram reel later today!
Later on, my 8-year-old granddaughter, Zoey, read 10 Gulab Jamuns to Sophia. Then they helped with the taste testing.
Caleb, Tom, Chrissy, Zoey, Sophia, and I all got to taste the gulab jamuns. The consensus was that the syrup was good, but the main part still needs some tweaking. Trying to adapt to both vegan and gluten free makes it more challenging to have the same tenderness. But it was a great experience anyway. Of course, if you find a vegan, gluten-free, oven-baked recipe that you like, please let me know!
We all enjoyed the book and had a number of fun experiences with it. I love that there are so many ways 10 Gulab Jamuns: Counting with an Indian Sweet Treat can stimulate a variety of learning experiences!
Free Resources to Go with 10 Gulab Jamuns
At sandhyaacharya.com, you can get a free song to sing about counting gulab jamuns. It's available in English and Hindi. There's also a free teacher's guide in the website store.
Multicultural Children's Book Day
Multicultural Children's Book Day 2022 (1/28/22) is in its 9th year! This non-profit children's literacy initiative was founded by Valarie Budayr and Mia Wenjen; two diverse book-loving moms who saw a need to shine the spotlight on all of the multicultural books and authors on the market while also working to get those books into the hands of young readers and educators.
MCBD's mission is to raise awareness of the ongoing need to include kids' books that celebrate diversity in homes and school bookshelves. Read about our Mission & History HERE.
MCBD 2022 is honored to be Supported by these Medallion Sponsors!
SUPER PLATINUM: Make A Way Media
PLATINUM: Language Lizard
GOLD: Barefoot Books, KidLitTV, Candlewick, Capstone, Abrams Books
SILVER: Pack-n-Go Girls, Charlotte Riggle, Kimberly Gordon Biddle
BRONZE: Carole P. Roman, Patrice McLaurin, Dyesha and Triesha McCants/McCants Squared, Redfin.com, Redfin Canada, Redfin Mortgage, Redfin/Title Forward, Create & Educate, Star Bright Books, Vivian Kirkfield, Dr. Eleanor Wint, Kind World Publishing, Snowflake Stories, Lisa Wee, SONGJU MA, Melissa Stoller, J.C. Kato and J.C.², Crystel Patterson, Audrey Press, Pragmaticmom, TimTimTom, Wisdom Tales
MCBD 2022 is honored to be Supported by these Author Sponsors!
Charlene Mosley (official MCBD2022 Poster Creator)
Illustrator Isabelle Roxas (Class Kit Poster Creator)
Alva Sachs, Brianna Carter, Ebony Zay Zay, Rita Bhandari, Gwen Jackson, Lois Petren/The 5 Enchanted Mermaids, Valerie Williams-Sanchez and Valorena Publishing, Josh Funk, Afsaneh Moradian, Eugenia Chu, Maritza Martínez Mejía, Diana Huang, Kathleen Burkinshaw, CultureGroove, Sandra Elaine Scott, Dorena Williamson, Veronica Appleton, Alejandra Domenzain, Lauren Muskovitz and Sandfish Publishing, Tonya Duncan Ellis, Kimberly Lee, Susan Schaefer Bernardo & Illustrator Courtenay Fletcher, Nancy Tupper Ling, Winsome Hudson-Bingham, Amanda Hsiung-Blodgett, Sivan Hong, Michael Genhart, Debbie Dadey, Elizabeth Cureton, Stephanie Wildman, Maryann Jacob, Sherri Maret, Rochelle Melander, Dia Mixon, Kiyanda and Benjamin Young, Shereen Rahming, Linda Thornburg and Katherine Archer, Rebecca Flansburg and BA Norrgard , Maxine Schur Natalie McDonald-Perkins
MCBD 2022 is Honored to be Supported by our CoHosts and Global CoHosts!
MCBD 2022 is Honored to be Supported by these Media Partners!
Check out MCBD's Multicultural Books for Kids Pinterest Board!
FREE RESOURCES from Multicultural Children's Book Day
Diversity Book Lists & Activities for Teachers and Parents
Homeschool Diverse Kidlit Booklist & Activity Kit
FREE Teacher Classroom Activism and Activists Kit
FREE Teacher Classroom Empathy Kit
FREE Teacher Classroom Kindness Kit
FREE Teacher Classroom Physical and Developmental Challenges Kit
FREE Teacher Classroom Poverty Kit
FREE Homeschool Diverse Kidlit Booklist & Activity Kit
FREE Teacher Classroom Raising Awareness on Systemic Racism in America Classroom Kit
FREE Diversity Book for Classrooms Program
Join us on Friday, Jan 29, 2021, at 9 pm EST for the 8th annual Multicultural Children's Book Day Twitter Party! Be sure and follow MCBD and Make A Way Media on Twitter!
This epically fun and fast-paced hour includes multicultural book discussions, addressing timely issues, diverse book recommendations, & reading ideas.
We will be giving away an 8-Book Bundle every 5 minutes plus Bonus Prizes as well! *** US and Global participants welcome. **
Follow the hashtag #ReadYourWorld to join the conversation, connect with like-minded parts, authors, publishers, educators, organizations, and librarians. See you all very soon on Twitter!
Hashtag: Don't forget to connect with us on social media and be sure and look for/use our official hashtag #ReadYourWorld.
More Multicultural Resources
If you're looking for some wonderful multicultural songs, check out my post with lots of free multicultural songs celebrating diversity and inclusion. It even includes the Multicultural Children's Book Day Music Video 2021!
Here are my main multicultural posts at LivingMontessoriNow.com and here at BitsofPositivity.com:
Happy Multicultural Children's Book Day 2021!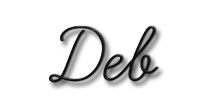 Wondering where it's best to follow me?
If you're interested in kid-related content, sign up for the Living Montessori Now newsletter. I share my Bits of Positivity parenting and character-education posts in the weekly Living Montessori Now newsletter along with lots of great kids' activities and Montessori ideas from my Living Montessori Now blog. You'll get a monthly freebie (and previous monthly freebies) with link and password if you subscribe to the Living Montessori Now weekly newsletter!

If you're interested in inspiration and motivation, the best place for you will probably be the Bits of Positivity Facebook page. You'll find lots of inspiration there from the Bits of Positivity blog and from around the Internet. For word art inspiration, be sure to follow me at the Bits of Positivity Facebook page and on Pinterest! And for all my posts in a reader, check out Bloglovin'! Thanks so much!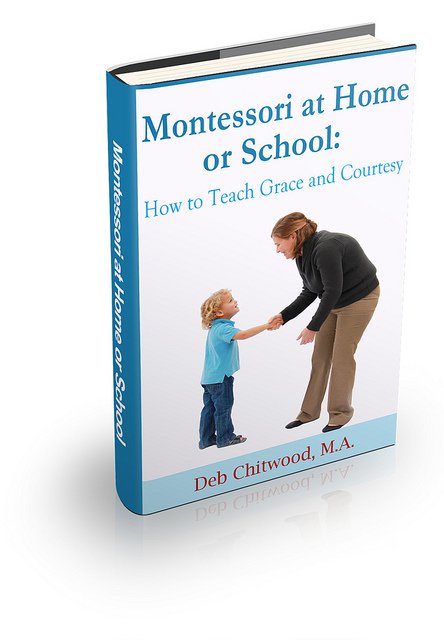 Learn more about my eBook Montessori at Home or School: How to. Teach Grace and Courtesy!