Helpful parenting advice is great … sometimes. Sometimes, you just need to hear that you're doing fine. That imperfection can be perfect.
So today, I'm sharing some of my favorite parenting quotes with basis in the simple truth that you don't need to be perfect to be a great parent.
"Don't let yourself become so concerned with raising a good kid that you forget you already have one." Glennon Melton-Doyle, Momastery
"Trust yourself. You know more than you think you do." Benjamin Spock
"What good mothers and fathers instinctively feel like doing for their babies is usually best after all." Benjamin Spock
"Being a family means you are a part of something very wonderful. It means you will love and be loved for the rest of your life." Lisa Weedn
"It didn't matter how big our house was; it mattered that there was love in it." Peter Buffett
"So even when it might seem easy to throw in the towel, just hang on. Things are a thousand times brighter on the other side and your children will be better for it." Unknown
"Parents can only give good advice or put them on the right paths, but the final forming of a person's character lies in their own hands." Anne Frank
"God, grant me the serenity to accept the things I cannot change, courage to change the things I can, and wisdom to know the difference." Reinhold Niebuhr
"God didn't add another day in your life because you needed it, He added it because someone out there needs you." Unknown
"I saw that you were perfect and so, I loved you. Then I saw that you were not perfect, and I loved you even more." Unknown
"Promise me you'll always remember… you're braver than you believe, stronger than you seem, smarter than you think, and loved move than you know." Christopher Robin
"Sometimes the things we can't change end up changing us." Unknown
"A river cuts through a rock not because of its power but its persistence." James N. Watkins
"If you can't fly then run, if you can't run, then walk, if you can't walk then crawl, but whatever you do you have to keep moving forward." Martin Luther King Jr.
"Through the blur, I wondered if I was alone or if other parents felt the same way I did – that everything involving our children was painful in some way. The emotions, whether they were joy, sorrow, love or pride, were so deep and sharp that in the end they left you raw, exposed and yes, in pain. The human heart was not designed to beat outside the human body and yet, each child represented just that – a parent's heart bared, beating forever outside its chest." Debra Ginsberg
"If God sends us on strong paths, we are provided strong shoes." Corrie Ten Boom
"At the end of the day, the most overwhelming key to a child's success is the positive involvement of parents." Jane D. Hull
"OF COURSE I'd like to be the ideal mother. But I'm too busy raising children." From the comic strip The Family Circus by Bil Keane
"Perhaps it takes courage to raise children.." John Steinbeck, East of Eden
"Before I got married I had six theories about raising children; now, I have six children and no theories." John Wilmot
"If you have never been hated by your child, you have never been a parent." Bette Davis
"It's impossible to protect your kids against disappointment in life." Nicholas Sparks, Message in a Bottle
"Parenting has nothing to do with perfection. Perfection isn't even the goal, not for us, not for our children. Learning together to live well in an imperfect world, loving each other despite or even because of our imperfections, and growing as humans while we grow our little humans, those are the goals of gentle parenting. So don't ask yourself at the end of the day if you did everything right. Ask yourself what you learned and how well you loved, then grow from your answer. That is perfect parenting." L.R. Knost
"The truth is maybe we are just average. But the way I see it — families where parents get up every morning and go to jobs that are hard so they can get their kids through school and through life, and struggle to make it all work and manage to do it with dignity and a little humor — well, that's not average. That's extraordinary." DeAnn Heline and Eileen Heisler, The Middle
"One thing I had learned from watching chimpanzees with their infants is that having a child should be fun." Jane Goodall
"Sometimes the best families are the ones God builds using unexpected pieces of our hearts." Melanie Shankle
"Fairness does not mean everyone gets the same. Fairness means everyone gets what they need." Rich Riordan
"Don't worry about a thing. 'Cause everything is gonna be alright." Bob Marley
"Courage does not always roar. Sometimes courage is the quite voice at the end of the day saying, 'I will try again tomorrow.'" – Mary Anne Radmacher
"Sometimes, kids want you to hurt the way they hurt." Mitch Albom
"Of course, everyone's parents are embarrassing. It goes with the territory. The nature of parents is to embarrass merely by existing, just as it is the nature of children of a certain age to cringe with embarrassment, shame, and mortification should their parents so much as speak to them on the street. " Neil Gaiman, Anansi Boys
"Parenthood is about raising and celebrating the child you have, not the child you thought you'd have. It's about understanding your child is exactly the person they are supposed to be. And, if you're lucky, they might be the teacher who turns you into the person you're supposed to be." The Water Giver
"What seems to us as bitter trials are often blessings in disguise." Oscar Wilde
"I may not have gone where I intended to go, but I think I have ended up where I needed to be." Douglas Adams
"If you think my hands are full, you should see my heart." unknown
"Some people care too much. I think it's called love." A.A. Milne
You don't choose your family. They are God's gift to you, as you are to them." Desmond Tutu
"That moment when you realize this is your circus and these are your monkeys." Unknown
"On particular rough days when I'm sure I can't possibly endure, I like to remind myself that my track record for getting through bad days so far is 100%. And that's pretty good." Unknown
"There is no such thing as a perfect parent so just be a real one." Sue Atkins
"Don't be so hard on yourself. The mum in E.T. had an alien living in her house for days and never even noticed." Unknown
For more parenting encouragement, be sure to read my post "Enjoy Being a Good-Enough Mother."
Do you have a favorite quote that encourages you as a parent?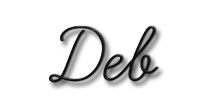 Wondering where it's best to follow me?
If you're interested in kid-related content, sign up for the Living Montessori Now newsletter. I share my Bits of Positivity parenting and character-education posts in the weekly Living Montessori Now newsletter along with lots of great kids' activities and Montessori ideas from my Living Montessori Now blog. You'll get a monthly freebie (and previous monthly freebies) with link and password if you subscribe to the Living Montessori Now weekly newsletter!

If you're interested in inspiration and motivation, the best place for you will probably be the Bits of Positivity Facebook page. You'll find lots of inspiration there from the Bits of Positivity blog and from around the Internet. For word art inspiration, be sure to follow me at the Bits of Positivity Facebook page and on Pinterest! Thanks so much!
Learn more about my eBook Montessori at Home or School: How to. Teach Grace and Courtesy!