So often it's easier to show love toward others than toward ourselves. I'm not advocating a narcissistic type of self-love but an attitude of compassion and acceptance toward yourself. Without self-compassion and self-acceptance, we can never truly feel at peace.
Here are some of my favorite self-compassion and self-acceptance quotes:
"Loving yourself…does not mean being self-absorbed or narcissistic, or disregarding others. Rather it means welcoming yourself as the most honored guest in your own heart, a guest worthy of respect, a lovable companion".- Margo Anand
"Self-compassion is simply giving the same kindness to ourselves that we would give to others." Christopher Germer
"You are braver than you believe, stronger than you seem, and smarter than you think." Christopher Robin, Winnie the Pooh
"You are imperfect, permanently and inevitably flawed. And you are beautiful." Amy Bloom
"We are each gifted in a unique and important way. It is our privilege and our adventure to discover our own special light." Mary Dunbar
"Love yourself first and everything else falls in line. You really have to love yourself to get anything done in this world." Lucille Ball
"You yourself, as much as anybody in the entire universe, deserve your love and affection." Sharon Salzberg
"for once, you believed in yourself. you believed you were beautiful and so did the rest of the world." Sarah Dessen, Keeping the Moon
"Self-approval and self-acceptance in the now are the main keys to positive changes in every area of our lives." Louise Hay
"I now see how owning our story and loving ourselves through that process is the bravest thing that we will ever do." Brené Brown
"Too many people overvalue what they are not and undervalue what they are." Malcolm S. Forbes
"The mistake ninety-nine percent of humanity made, as far as Fats could see, was being ashamed of what they were; lying about it, trying to be somebody else." J.K. Rowling, The Casual Vacancy
"The most powerful relationship you will ever have is the relationship with yourself" Steve Maraboli, Life, the Truth, and Being Free
"The only person who can pull me down is myself, and I'm not going to let myself pull me down anymore." C. Joybell C.
"There is a magnificent, beautiful, wonderful painting in front of you! It is intricate, detailed, a painstaking labor of devotion and love! The colors are like no other, they swim and leap, they trickle and embellish! And yet you choose to fixate your eyes on the small fly which has landed on it! Why do you do such a thing?" C. JoyBell C.
"Did your mom ever tell you, 'If you can't say something nice, don't say anything'? She was right–and talking nicely also applies when you're talking to yourself, even inside your head." Victoria Moran
"Acceptance is the key to everything." Michael J Fox
"Never bend your head. Always hold it high. Look the world straight in the face." Helen Keller
"I had to grow to love my body. I did not have a good self-image at first. Finally, it occurred to me, I'm either going to love me or hate me. And I chose to love myself. Then everything kind of sprung from there. Things that I thought weren't attractive became sexy. Confidence makes you sexy." Queen Latifah
"Self-acceptance begets acceptance from others, which begets even deeper, more genuine self-acceptance. It can be done. But no one is going to bestow it on you. It is a gift only you can give yourself." Camryn Manheim
"The worst loneliness is to not be comfortable with yourself." Mark Twain
"A man cannot be comfortable without his own approval." Mark Twain
"Genuine self-acceptance is not derived from the power of positive thinking, mind games or pop psychology. It is an act of the faith in the God of grace." Brennan Manning
"I don't know if I continue, even today, always liking myself. But what I learned to do many years ago was to forgive myself. It is very important for every human being to forgive herself or himself because if you live, you will make mistakes- it is inevitable. But once you do and you see the mistake, then you forgive yourself and say, 'Well, if I'd known better I'd have done better,' that's all. So you say to people who you think you may have injured, 'I'm sorry,' and then you say to yourself, 'I'm sorry.' If we all hold on to the mistake, we can't see our own glory in the mirror because we have the mistake between our faces and the mirror; we can't see what we're capable of being. You can ask forgiveness of others, but in the end the real forgiveness is in one's own self. I think that young men and women are so caught by the way they see themselves. Now mind you. When a larger society sees them as unattractive, as threats, as too black or too white or too poor or too fat or too thin or too sexual or too asexual, that's rough. But you can overcome that. The real difficulty is to overcome how you think about yourself." Maya Angelou
"Self-acceptance is my refusal to be in an adversarial relationship to myself." Nathaniel Branden
"You can't build joy on a feeling of self-loathing." Ram Dass
"You're always with yourself, so you might as well enjoy the company." Diane Von Furstenberg
"It is not worth the while to let our imperfections disturb us always." Henry David Thoreau
"I love myself for I am a beloved child of the universe and the universe lovingly takes care of me now." Louise Hay
"Often, it's not about becoming a new person, but becoming the person you were meant to be, and already are, but don't know how to be." Heath L. Buckmaster, Box of Hair: A Fairy Tale
"Because one believes in oneself, one doesn't try to convince others. Because one is content with oneself, one doesn't need others' approval. Because one accepts oneself, the whole world accepts him or her." Lao Tzu
"You can succeed if nobody else believes it, but you will never succeed if you don't believe in yourself." William J. H. Boetcker
"I was once afraid of people saying 'Who does she think she is?' Now I have the courage to stand and say 'This is who I am.'" Oprah Winfrey
"You have peace," the old woman said, "when you make it with yourself." Mitch Albom, The Five People You Meet in Heaven
"We can never obtain peace in the outer world until we make peace with ourselves." Dalai Lama XIV
"You yourself, as much as anybody in the entire universe, deserve your love & affection." Buddha
"Peace comes from within. Do not seek it without." Buddha
"A moment of self-compassion can change your entire day. A string of such moments can change the course of your life." Christopher K. Germer
"The privilege of a lifetime is being who you are." Joseph Campbell
"For those of you who struggle with guilt regarding self-care, answer this question: What greater gift can you give to those you love than your own wholeness?" Shannon Tanner
"Many of us follow the commandment 'Love One Another.' When it relates to caregiving, we must love one another with boundaries. We must acknowledge that we are included in the 'Love One Another." Peggi Speers
"Enjoy life – there are no re-runs." Shirley Lowery
"Act as if what you do makes a difference. It does." William James
What is your favorite self-compassion or self-acceptance quote?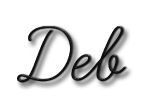 Amazon Affiliate:
Wondering where it's best to follow me?
If you're interested in kid-related content, sign up for the Living Montessori Now newsletter. I share my Bits of Positivity parenting and character-education posts in the weekly Living Montessori Now newsletter along with lots of great kids' activities and Montessori ideas from my Living Montessori Now blog. You'll get a monthly freebie (and previous monthly freebies) with link and password if you subscribe to the Living Montessori Now weekly newsletter!

If you're interested in inspiration and motivation, the best place for you will probably be the Bits of Positivity Facebook page. You'll find lots of inspiration there from the Bits of Positivity blog and from around the Internet. For word art inspiration, be sure to follow me at the Bits of Positivity Facebook page and on Pinterest! And for all my posts in a reader, check out Bloglovin'! Thanks so much!
Learn more about my eBook Montessori at Home or School: How to. Teach Grace and Courtesy! I'm also one of the coauthors of the book Learn with Play – 150+ Activities for Year-round Fun & Learning!
May be linked to Mommy Monday, Lou Lou Girls, Tasty Tuesdays, A Little Bird Told Me Linky Party, Saturday Sharing
Photo Credit: Photo by Antonio Guillem