June 25 is World Vitiligo Day. I want to share some of my favorite vitiligo quotes in hopes that they'll help individuals with vitiligo who are struggling to accept their own uniqueness. Many people with vitiligo, like my daughter, have bravely accepted their vitiligo and come to embrace it as part of themselves. Here are some of their quotes.
Favorite Vitiligo Quotes
"If God wanted me to be black, I'd be black. If God wanted me to be white, I'd be white. But he chose for me to be both and original. So I guess that's the way I'm supposed to be." Winnie Harlow (Chantelle Brown Young), model
"I had to relearn how to love myself by forgetting the opinions of everyone else and focusing on my opinion of myself." Winnie Harlow
"I loved myself. And with that, opportunities started to fall in my lap and I thank God for all of them. Try loving yourself." Winnie Harlow
"The moment I laid eyes on Chantelle, I wanted her on Top Model. Her beauty is undeniable and her skin breaks down barriers of what is considered beautiful." Tyra Banks, host of America's Next Top Model, speaking about Chantelle Brown Young (Winnie Harlow)
"I have vitiligo. Today a kid told me 'I think God couldn't choose which color to make you, you're beautiful like the rainbow!'" (Anonymous, I believe, although it's shown on an image of Winnie Harlow.)
"Having this disease forces me to focus on what I am: kind, caring, honest. There are people who have diseases that will kill them." Lee Thomas, television news anchor
"I have a skin disorder that destroys the pigmentation of my skin, it's something that I cannot help. OK?" Michael Jackson
"Vitiligo is a blessing in disguise. It makes you a better person when you accept your own imperfections and those of others." Christina Chitwood
More Vitiligo Inspiration
Having a Positive Body Image with Vitiligo
Positive Messages About Vitiligo

What is your favorite vitiligo quote?

Amazon Affiliate: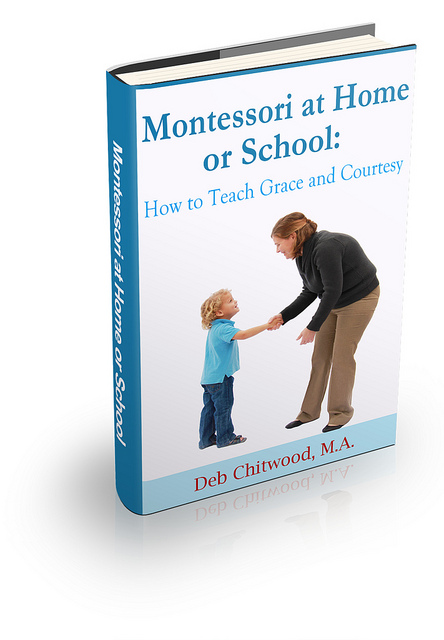 Photo of Chantelle Brown Young (Winnie Harlow) at Top of Post by evrenkalinbacak
Learn more about Montessori at Home or School: How to Teach Grace and Courtesy!
Note: I have lots of word-art inspiration at the Bits of Positivity Facebook page and on Pinterest!