It's been very difficult for girls (and boys) to have a positive body image for a long time. And it's become even more difficult recently. Fortunately, Dove has a "Reverse Selfie" video and #TheSelfieTalk ad campaign with free printables that's working to change things for the better.
Don't wait to talk with your child about body image.
Disclosure: This post contains some affiliate links (at no cost to you.)
Why You Need to Have "The Selfie Talk"
Dove | Reverse Selfie | Have #TheSelfieTalk
The video description says:
By age 13, 80% of girls distort the way they look online.* (* Based on the research results from the U.S. surveying girls who use social media; US n-556 age 10-17.)
"Let's change that. Social media is a big part of young people's lives — but retouching apps and the pressure to post the 'perfect selfie' are hurting their self-esteem and confidence. Have the selfie talk with a girl you love to reverse the damage and celebrate real beauty. The Dove Self-Esteem Project can show you how."
I love the description of this tweet about the same video: "Editing her face crops her confidence. Have #TheSelfieTalk with a girl you love to show her that self-love is better than any Like."
Editing her face crops her confidence. Have #TheSelfieTalk with a girl you love to show her that self-love is better than any Like. #DoveSelfEsteemProject

👉 Get the Confidence Kit at https://t.co/4I6Cbqg0tO

Let's Change Beauty 💪💙 pic.twitter.com/r4zxTbLkLO

— Dove (@Dove) April 20, 2021
You can get a free parent's kit or teacher's kit here. And be sure to scroll down on the page for lots of helpful information.
Don't miss the Dove post on Social Media, Filters, and The Selfie Talk.
View this post on Instagram
Let's Redefine Beauty
It is possible!
Dove Selfie | Redefining Beauty One Photo At A Time
The video's description says:
"Watch the journey of a group of high school girls and their mothers, as they create a new type of selfie—one that celebrates their unique beauty. In partnership with the Sundance Institute, directed by Academy Award-winning documentary filmmaker Cynthia Wade and produced by Sharon Liese, Selfie reveals how we have the power to redefine what is beautiful in all of us."
Body Image Resources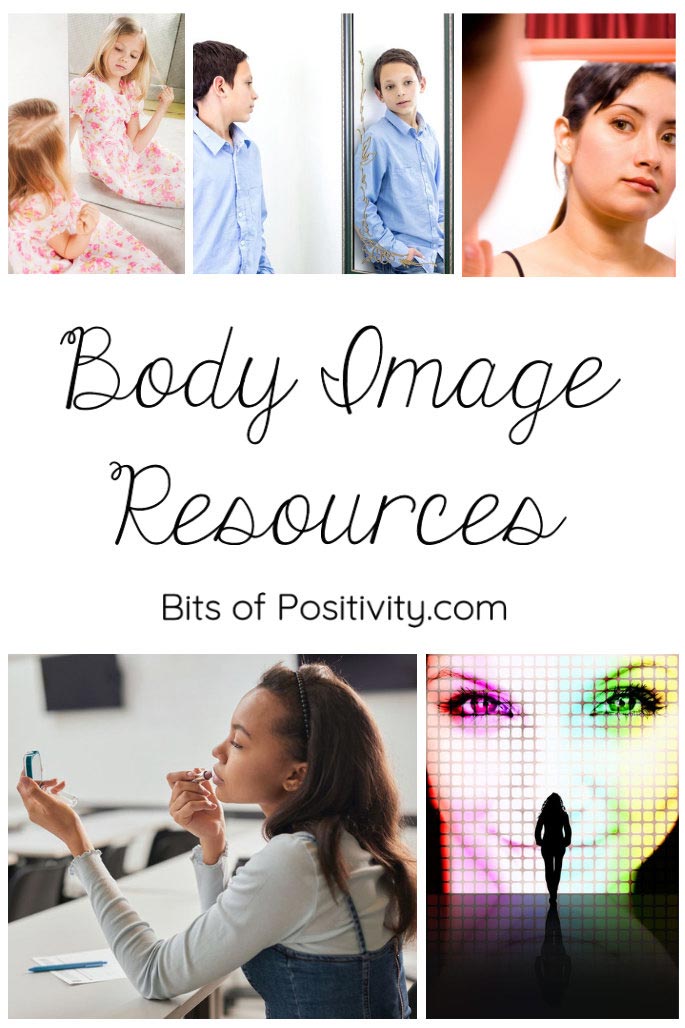 I have lots of posts about body image. See my body image resources here.
We can make a difference in helping both children and adults have healthy body images!
Wondering where it's best to follow me?
If you're interested in kid-related content, sign up for the Living Montessori Now newsletter. I share my Bits of Positivity parenting and character-education posts in the weekly Living Montessori Now newsletter along with lots of great kids' activities and Montessori ideas from my Living Montessori Now blog. You'll get a monthly freebie (and previous monthly freebies) with link and password if you subscribe to the Living Montessori Now weekly newsletter!

If you're interested in inspiration and motivation, the best place for you will probably be the Bits of Positivity Facebook page. You'll find lots of inspiration there from the Bits of Positivity blog and from around the Internet. For word art inspiration, be sure to follow me at the Bits of Positivity Facebook page and on Pinterest! Thanks so much!
Learn more about my eBook Montessori at Home or School: How to. Teach Grace and Courtesy!