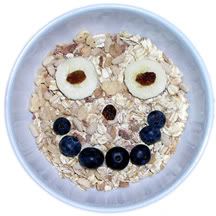 I've had kindness on my mind a lot lately. In honor of Project Smile and the concepts of random kindness and senseless acts of beauty, my family and I have been participating in the 100 Acts of Kindness Project between Martin Luther King Day and Valentine's Day.
If you'd like to participate (and it works with any age group or entire families), it's not too late to start. You can do 100 acts of kindness in a shorter period (like the amazingly moving post by Robyn, who with her family completed 38 acts of kindness on Robyn's 38th birthday)! Or you could participate for the next two week … just do 50 acts of kindness.
The U.S. Figure Skating Championships and European Figure Skating Championships are underway right now. What makes me the smile most when I watch the athletes is when I see athletes who actually enjoy performing (even during a high-pressure event) and athletes who are kind to each other – and kind to their fans as well. I think we need more "acts of kindness" projects within sports, too!
Please join me in focusing on random (or not so random) acts of kindness. Let's make the world a happier place!
"No Act of Kindness" Word-Art Freebie
Go to Project Smile: January at Alicia's blog A Beautiful Mess for links to posts by other bloggers on the Smile Crusade.
Photo Credits: Commit Random Kindness Photo by Ganesha.Isis at Flickr Creative Commons
Found Stuffed Kitty Photo by Glenn Fleishman at Flickr Creative Commons.
Free Hugs Day Photo by Grzegorz Łobiński at Flickr Creative Commons.
Be Kind Photo by Kate Ter Haar at Flickr Creative Commons.