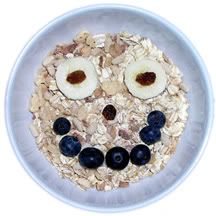 Alicia at A Beautiful Mess launched Project Smile to brighten our days as we move into fall and winter. On the last day of the month, Alicia will share the little things that make her smile, and she's encouraging us to focus on the little things that make us smile as well.
Disclosure: This post contains affiliate links (at no cost to you).
I love Project Smile. It reminds me of Ann Voskamp's One Thousand Gifts. It's about noticing and being grateful for the small things in life.
For me, Project Smile means truly savoring things like time spent with family, Colorado's 300 days of sunshine each year, Cheyenne Mountain in my neighborhood, the changing of the aspen leaves in the fall, hot tea and hot chocolate.
In Living Life as a Thank You: The Transformative Power of Daily Gratitude, a story from Renee Tilton tells of the lovely daily gratitude practice she learned from her father.
"I noticed that each morning after he went outside to get the newspaper, he stood for a few minutes quietly looking up at the sky and reflecting." Renee says. "When I asked him what he was thinking, he said that he started his mornings by appreciating God's beautiful creation and thinking, 'This is the day the Lord has made. Let us rejoice and be glad in it.'"

Renee adds, "As I lock the front door as I'm leaving my house, I pause for a moment to thank God for my home and family, then I look up at the beautiful sky and thank Him for a wonderful day. It puts me in the right frame of mind to start each day."
Project Smile goes along well with a study published in the British Medical Journal in September 2008.  Scientists from Harvard University and UC San Diego discovered a spread of happiness through social networks. In a study of almost 5,000 people over 20 years, they found:
Clusters of happy and unhappy people are visible in the network, and the relationship between people's happiness extends up to three degrees of separation (for example, to the friends of one's friends' friends). People who are surrounded by many happy people and those who are central in the network are more likely to become happy in the future.
Their conclusion was:
People's happiness depends on the happiness of others with whom they are connected. This provides further justification for seeing happiness, like health, as a collective phenomenon.
Mother Teresa would agree. Whether for inner peace or outer peace, Mother Teresa promoted the spread of happiness and smiles. She said:
Peace begins with a smile.
Please join me in celebrating and sharing Project Smile.