Character Counts! Week is filled with ideas and free resources for parents, educators, and group leaders. I wrote about a number of ideas my first Character Counts! Week post. What's especially nice is that there's a way for everyone to show good character and make a difference, regardless of circumstances.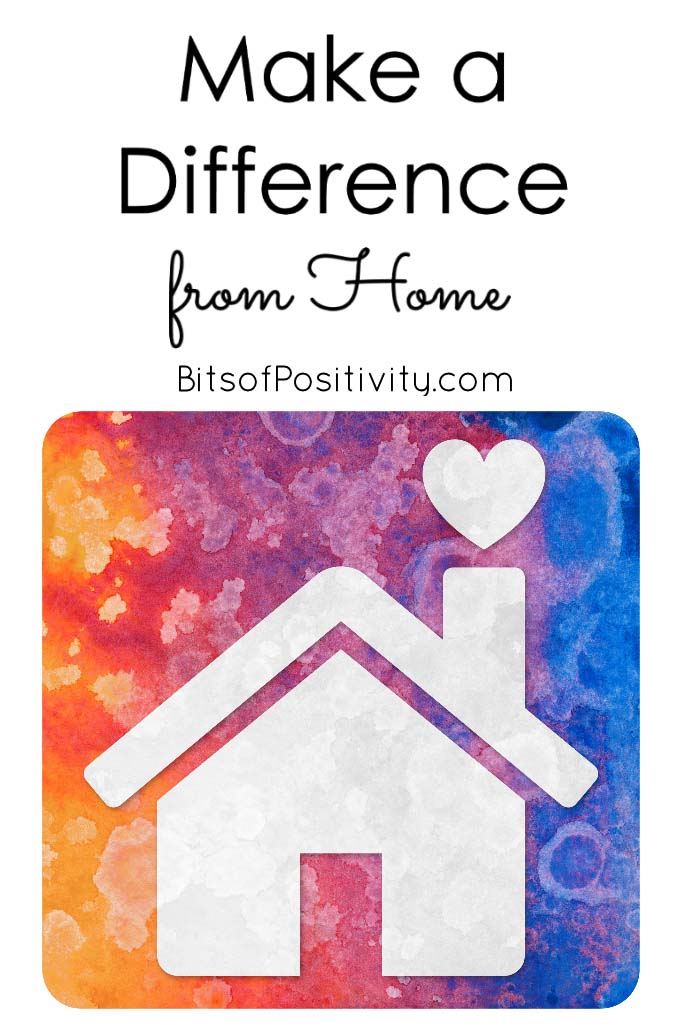 For Character Counts! Week, Saturday's suggested character idea for adults is one that is perfect for those of us who work out of our homes – and for those of us with busy schedules who still want to make a difference. (Note: Just register for Character Counts! Week free resources to get the "7 Days of Character Ideas" PDF and many other resources.)
Here's the Saturday character idea from Character Counts!:
Help From Home

Finding time in a busy week to volunteer can be tough, but what if you could do it from the comfort of your own home?
Find a Local or Online Volunteering Opportunity to Make a Difference from Home
Updated in 2018
There used to be a site called Help from Home, which is no longer available. There are similar online sites (such as Volunteer Match or Create the Good) that help bring together volunteers with organizations that need them. You'll find opportunities locally or from home. Check out these "13 Websites That Will Match You With The Perfect Opportunity To Make A Difference."
If we want our children to be people of good character, we need to be examples and inspiration for them. And there really isn't an excuse not to make a difference when there are ways we all can fit into our lives.
"Small Things with Great Love" Word Art Freebie
Wondering where it's best to follow me?
If you're interested in kid-related content, sign up for the Living Montessori Now newsletter. I share my Bits of Positivity parenting and character-education posts in the weekly Living Montessori Now newsletter along with lots of great kids' activities and Montessori ideas from my Living Montessori Now blog. You'll get a monthly freebie (and previous monthly freebies) with link and password if you subscribe to the Living Montessori Now weekly newsletter!

If you're interested in inspiration and motivation, the best place for you will probably be the Bits of Positivity Facebook page. You'll find lots of inspiration there from the Bits of Positivity blog and from around the Internet. For word art inspiration, be sure to follow me at the Bits of Positivity Facebook page and on Pinterest! And for all my posts in a reader, check out Bloglovin'! Thanks so much!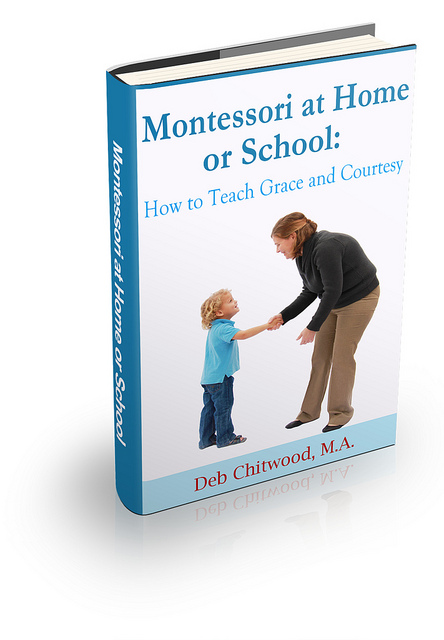 Learn more about my eBook Montessori at Home or School: How to. Teach Grace and Courtesy! I'm also one of the coauthors of the book Learn with Play – 150+ Activities for Year-round Fun & Learning!
Photo Credit: Background image in top image by Nicolas Raymond.