We all need more smiles. I just have to share the short film (16 minutes, 24 seconds) called Validation by Writer/Director/Composer Kurt Kuenne. The film has won many film-festival awards, such as Best Short Comedy at the Breckenridge Festival of Film and Best Short Film & Audience Award at the Heartland Film Festival. Validation is pretty much sure to make you smile. Of course, you should have tissues handy as well.
Validation was published in 2007, but I've been in love with it since I first saw it in 2010. I don't think you can see it too many times. It's one of my all-time favorite inspirational films!
If you're familiar with current thoughts on parenting, you've heard that we need to encourage rather than praise so that our children will get their reinforcement internally and not become "praise junkies."
You might even be hesitant to give compliments because of the new research. But I think we need to praise other adults. We grew up with a need for praise, and we'll be happy to get some validation!
Be a Bucket Filler!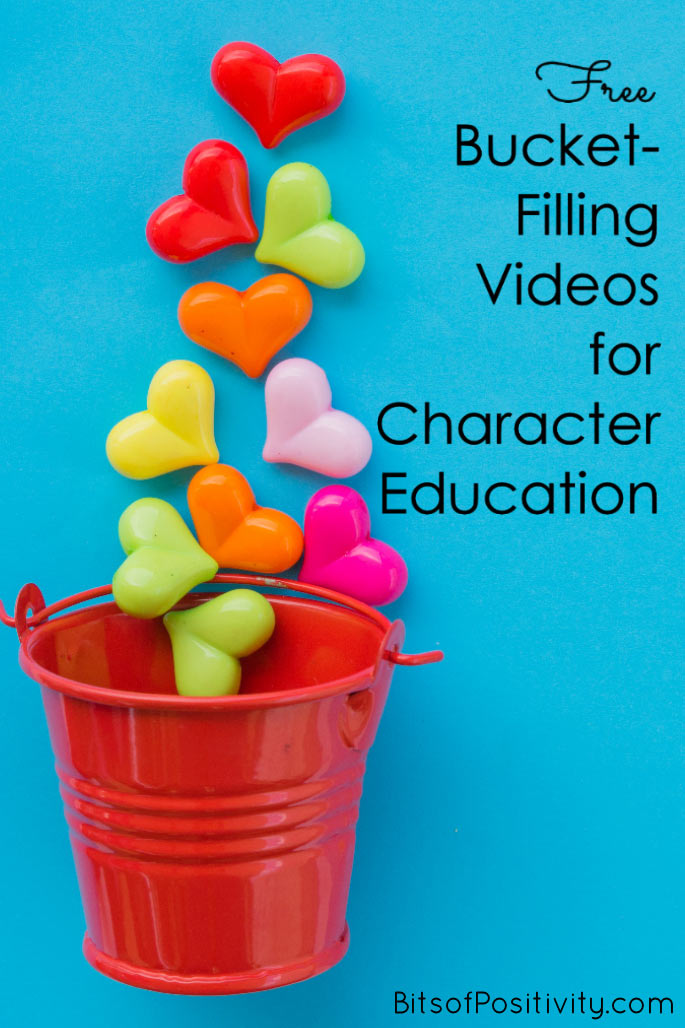 Another way to look at this is through the bucket-filling concept. We all need our buckets filled! You can learn more about bucket filling here.
"Let Us Be Grateful" Word Art Freebie

Amazon Affiliate:



Wondering where it's best to follow me?

If you're interested in kid-related content, sign up for the Living Montessori Now newsletter. I share my Bits of Positivity parenting and character-education posts in the weekly Living Montessori Now newsletter along with lots of great kids' activities and Montessori ideas from my Living Montessori Now blog. You'll get a monthly freebie (and previous monthly freebies) with link and password if you subscribe to the Living Montessori Now weekly newsletter!


If you're interested in inspiration and motivation, the best place for you will probably be the Bits of Positivity Facebook page. You'll find lots of inspiration there from the Bits of Positivity blog and from around the Internet. For word art inspiration, be sure to follow me at the Bits of Positivity Facebook page and on Pinterest! And for all my posts in a reader, check out Bloglovin'! Thanks so much!

Learn more about my eBook Montessori at Home or School: How to. Teach Grace and Courtesy!