Teaching your child or students manners is one of the best things you can do. But it can be a very challenging task. Fortunately, there are some great resources available to make your task easier and much more fun. Today, I'm sharing links to 20+ free printable manners cards, booklets, charts, and games – perfect for home or classroom.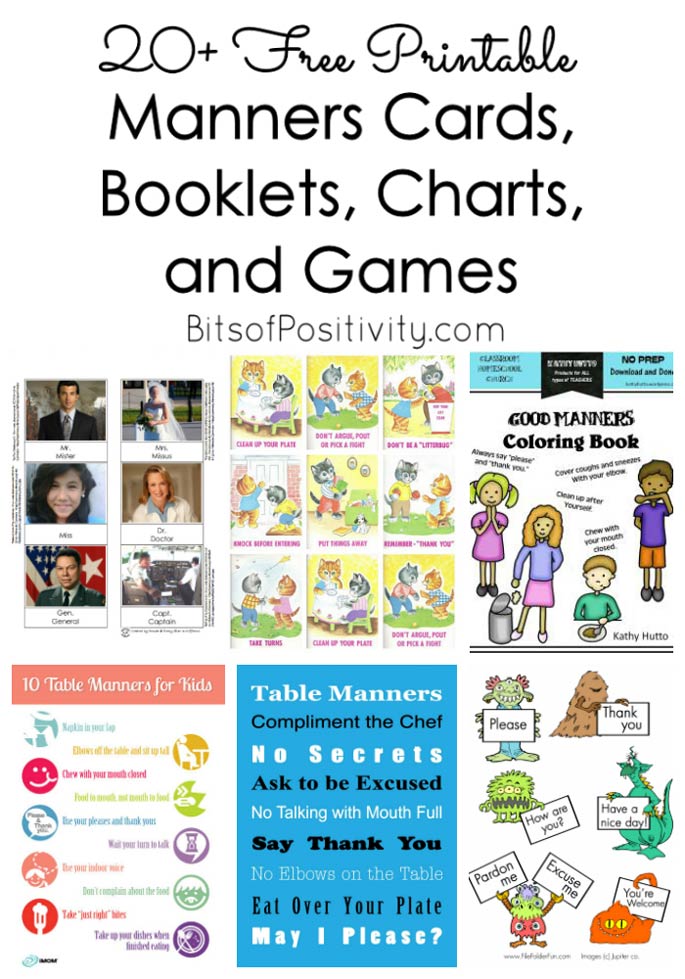 Disclosure: This post contains affiliate links (at no cost to you).
Using Manners Printables for 100 Acts of Kindness and the Kind Words Challenge with the Kindness Elves
My 3-year-old granddaughter, Zoey, and I are doing both the 100 Acts of Kindness Challenge and the Kind Words Challenge with the Kindness Elves. Free manners printables are great for kindness projects as well as to reinforce good manners at any time.
We got out our manners materials from last year, and Zoey had fun reading the free manners matching cards we'd made into a book to the Kindness Elves.
Free Printable Manners Cards, Booklets, Charts, and Games
Here are some free printable manners cards, booklets, charts, and games to encourage good manners.
Free Printable Manners Cards and Booklets
Printable cards can often be made into booklets (laminated or not). I often use binder rings to easily attach the pages to make a booklet.
My Manners Printable Pack from Kori at Home
Free Printable Manners Charts
You could frame a manners chart or just set it on a tabletop easel on a shelf or table as a helpful reminder.
Guidelines for Manners to Teach Kids Manners Chart from Thirty Handmade Days
25 Manners Kids Should Know Chart from In Between Laundry
Manners Menu from the Palette Muse
Manners Song and Chart from DLTK's Crafts for Kids
Can You Teach My Alligator Manners? Pages from Disney Junior
Kitchen Rules Chart from Love from the Oven
What Nice Manners You Have Thanksgiving Manners Chart from Loving 2 Learn
Free Printable Manners Games
Mind Your Manners Game from Cutesy Crafts
Have fun with manners and kindness activities! 🙂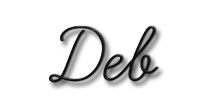 Wondering where it's best to follow me?
If you're interested in kid-related content, sign up for the Living Montessori Now newsletter. I share my Bits of Positivity parenting and character-education posts in the weekly Living Montessori Now newsletter along with lots of great kids' activities and Montessori ideas from my Living Montessori Now blog. You'll get a monthly freebie (and previous monthly freebies) with link and password if you subscribe to the Living Montessori Now weekly newsletter!

If you're interested in inspiration and motivation, the best place for you will probably be the Bits of Positivity Facebook page. You'll find lots of inspiration there from the Bits of Positivity blog and from around the Internet. For word art inspiration, be sure to follow me at the Bits of Positivity Facebook page and on Pinterest! And for all my posts in a reader, check out Bloglovin'! Thanks so much!
Learn more about my eBook Montessori at Home or School: How to. Teach Grace and Courtesy!