It was time for us to participate in our annual food and toy drive. But I wanted to add new meaning to the experience now that my granddaughter, Zoey, is 4 years old. So we used the Kindness Elves (including the baby Kindness Elf), Pete the Cat, and more in-depth information about hunger and poverty.
Disclosure: This post contains affiliate links (at no cost to you).
The Kindness Elves and Pete the Cat Encourage Participation in a Food and Toy Drive
We started participating in food and toy drives with Zoey two years ago when the Kindness Elves met Pete the Cat and had a note that said "Let's go to the food and toy drive with Pete the Cat and give it our all!"
"Give it our all" refers to a special message from
Pete the Cat Saves Christmas. I love the message and song that runs through the book:
"Give it your all, give it your all.
At Christmas we give,
so give it your all."
We continued to use Kindness Elves and Pete the Cat in our food and toy drive last December.
Our Pete the Cat Saves Christmas Doll was waiting again this year with our Kindness Elves (now a family with a baby) to read
Pete the Cat Saves Christmas. I like to start the year's readings listening to the Harper Collins sing-along version of the book and singing along with the song.
Expanding the Information Given about Hunger and Poverty
Zoey was given minimal information about hunger and poverty before … mainly that we were giving food and a toy to a family who needed them.
This year, we had a deeper discussion about how some families can't afford to buy their children toys for Christmas, and some families don't even have enough money to buy the food they need.
Following are some Montessori-friendly books that are great as introductions to a food and/or toy drive:
Maddi's Fridge is a sweet book about friendship and and finding a way to make a difference when a friend experiences childhood hunger.
Uncle Willie and the Soup Kitchen is a compassionate look at a soup kitchen and the people who need to use it when a boy works there with his Uncle Willie, who works at the soup kitchen every day.
Tight Times is another compassionate view of a family who goes through financial hardship when the father loses his job.
Those Shoes is a story kids can relate to. Although Jeremy wants the popular shoes, he rises above his own wishes to show empathy and kindness.
The Salvation Army Food and Toy Drive
My daughter, Christina (Zoey's aunt), Zoey, and I were the ones to bring the food and toy to the Salvation Army this year. Like last year, we chose healthy, non-perishable foods and a Montessori-friendly toy that Zoey loves.
Zoey checked that our food and toy bags were ready before giving them to the Salvation Army volunteer. Then she placed some money I gave her into the Salvation Army donation bucket.
As always, this was a special experience for the adults involved as well as Zoey. 🙂
The Ultimate Guide to Kindness Elves
I've collecting Kindness Elf activities and ideas since they first came out in 2013. You can find all of my Kindness Elf posts in my Ultimate Guide to Kindness Elves.




I'd love to hear if you're participating in a food and/or toy drive!

Wondering where it's best to follow me?
If you're interested in kid-related content, sign up for the Living Montessori Now newsletter. I share my Bits of Positivity parenting and character-education posts in the weekly Living Montessori Now newsletter along with lots of great kids' activities and Montessori ideas from my Living Montessori Now blog. You'll get a monthly freebie (and previous monthly freebies) with link and password if you subscribe to the Living Montessori Now weekly newsletter!

If you're interested in inspiration and motivation, the best place for you will probably be the Bits of Positivity Facebook page. You'll find lots of inspiration there from the Bits of Positivity blog and from around the Internet. For word art inspiration, be sure to follow me at the Bits of Positivity Facebook page and on Pinterest! And for all my posts in a reader, check out Bloglovin'! Thanks so much!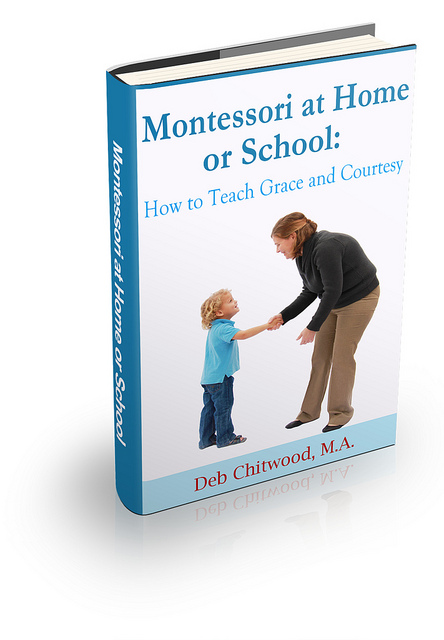 Learn more about my eBook Montessori at Home or School: How to. Teach Grace and Courtesy!