The phrase "character counts" is more than an important reminder. It's also the name of an organization that helps bring character education ideas and resources to families, educators, and group leaders around the world.
I love the quote by Vince Gill that says "Success is always temporary. When all is said and done, the only thing you'll have left is your character."
That thought is relevant for anyone, but I think it's especially important for athletes and anyone in a field that focuses on winning and success.
Character Counts and the Six Pillars of Character
Michael Josephson has a character-education program I love called Character Counts. The program can be used anywhere but is especially popular in schools and athletics. It emphasizes six pillars of character: trustworthiness, respect, responsibility, fairness, caring, and citizenship.
My dissertation for my master's degree in education was on using Montessori methods to teach courtesy. For part of the literature review, I researched character-education programs in schools. I Iiked everything I read about Character Counts.
I had already been subscribing to the Character Counts newsletter for a few years. I found the stories helpful for my children as athletes. I still enjoy reading the stories for the great values they share. Character Counts has many inspirational commentaries about character. It also has free resources for educators and group leaders along with character education resources available for sale.
Pursuing Victory with Honor
The Character Counts section for coaches and anyone involved in amateur sports is called Pursuing Victory with Honor.  Don't you just love that title?!
I love the 10 Tenets for Pursuing Victory with Honor:
Great coaches and athletes model good behavior every day.
Honor the letter and spirit of the rules.
Promote good sportsmanship in the stands by enlisting home game "ambassadors."
Concentrate on winning with honor, not winning at all costs.
Make decisions as if your mother/child were looking over your shoulder.
Don't make cheating an option.
Congratulate everyone, including the opposing coach.
Focus on the team, not the stars.
Have fun without winning.
Make sports a setting for learning.
What Will Matter
Here's a beautiful video by Michael Josephson called "What Will Matter."
Wondering where it's best to follow me?
If you're interested in kid-related content, sign up for the Living Montessori Now newsletter. I share my Bits of Positivity parenting and character-education posts in the weekly Living Montessori Now newsletter along with lots of great kids' activities and Montessori ideas from my Living Montessori Now blog. You'll get a monthly freebie (and previous monthly freebies) with link and password if you subscribe to the Living Montessori Now weekly newsletter!

If you're interested in inspiration and motivation, the best place for you will probably be the Bits of Positivity Facebook page. You'll find lots of inspiration there from the Bits of Positivity blog and from around the Internet. For word art inspiration, be sure to follow me at the Bits of Positivity Facebook page and on Pinterest! And for all my posts in a reader, check out Bloglovin'! Thanks so much!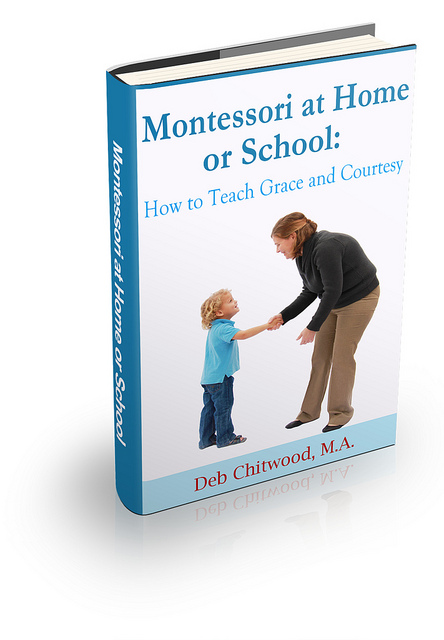 Learn more about my eBook Montessori at Home or School: How to. Teach Grace and Courtesy! I'm also one of the coauthors of the book Learn with Play – 150+ Activities for Year-round Fun & Learning!
Photo Credit: Photo at top of post by Jhong Dizon.