Next week is Character Counts! Week. I wrote about Michael Josephson's Character Counts along with links to some great newsletters for everyone in an earlier post. Character Counts is a wonderful site with many free resources on character education. There are many extra resources available for Character Counts! Week.
These resources are ideal for educators (including homeschoolers), but they're helpful for parents, grandparents, or any caring adults. There's a pledge to take and parenting tips for parents with children at each age level. Check out the free Character Counts! Week resources here.
Character Counts Week is designed to inspire and celebrate character. It focuses on the six pillars of character (trustworthiness, respect, responsibility, fairness, caring, and citizenship).
Character Counts encourages the T.E.A.M. strategy at home and school:
Teach children that their character counts.

Enforce the Six Pillars of Character.

Advocate character.

Model good behavior.
Note: for educators, in addition to the Character Counts! Week resources, there's a Lesson Plan Bank with lesson plans for students in all levels K-12. A timely example for preschool-1st grade is an interesting lesson plan called Sharing Our Surplus Stash: A Trick-Or-Treat Twist. It's designed to help 4-6 year olds learn about citizenship and develop an attitude of sharing/donating. And it helps get rid of some of that upcoming excess Halloween candy!
For Character Counts! Week, Character Counts even has a PDF of "7 Days of Character Ideas" ("Seven Days of Character for Adults" and "Daily Character Ideas for Kids"). Here are the adult topics for next Sunday-Saturday (Be sure to check out the free Character Counts! Week resources to read the detailed ideas for each day as well as the Daily Character Ideas for Kids!)
Sunday: Food for Thought

Monday: Caring Coupons

Tuesday: Recycle, Reuse, Reduce

Wednesday: Share the Load

Thursday: Invite a 360-Degree Appraisal

Friday: Be Patient With Bad Manners

Saturday: Help From Home (Read more about this character idea here.)
Remember the quote by John Hays Hammond:
Please join me in celebrating Character Counts! Week next week!
Wondering where it's best to follow me?
If you're interested in kid-related content, sign up for the Living Montessori Now newsletter. I share my Bits of Positivity parenting and character-education posts in the weekly Living Montessori Now newsletter along with lots of great kids' activities and Montessori ideas from my Living Montessori Now blog. You'll get a monthly freebie (and previous monthly freebies) with link and password if you subscribe to the Living Montessori Now weekly newsletter!

If you're interested in inspiration and motivation, the best place for you will probably be the Bits of Positivity Facebook page. You'll find lots of inspiration there from the Bits of Positivity blog and from around the Internet. For word art inspiration, be sure to follow me at the Bits of Positivity Facebook page and on Pinterest! And for all my posts in a reader, check out Bloglovin'! Thanks so much!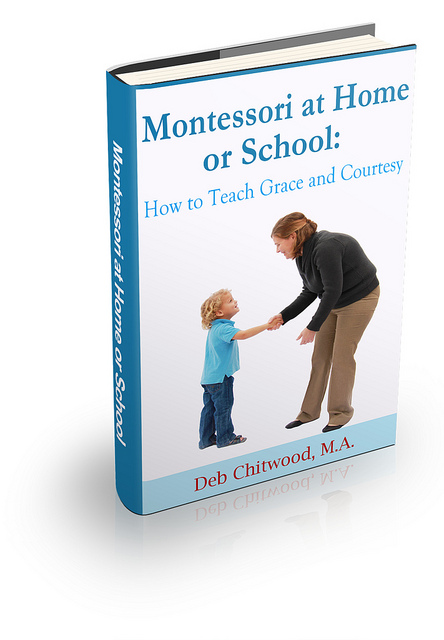 Learn more about my eBook Montessori at Home or School: How to. Teach Grace and Courtesy!