Top athletes have learned from experience what it takes to succeed in sports. While their quotes are great as sports quotes, I find them equally valuable for success in life.
Following are some of the best quotes from athletes. There are even some quotes about what's more important than external success.
"I've missed more than 9,000 shots in my career. I've lost almost 300 games. Twenty-six times, I've been trusted to take the game winning shot and missed. I've failed over and over and over again in my life. And that is why I succeed." Michael Jordan, basketball
"Just play. Have fun. Enjoy the game." Michael Jordan, basketball
"You are never really playing an opponent. You are playing yourself, your own highest standards, and when you reach your limits, that is real joy." Arthur Ashe, tennis
"Failing to prepare is preparing to fail." Wayne Gretzky, hockey
"You miss 100% of the shots you don't take." Wayne Gretzky, hockey
"Talent is never enough. With few exceptions the best players are the hardest workers." Magic Johnson, basketball
"You're the only one who can make the difference. Whatever your dream is, go for it." Magic Johnson, basketball
"It's all about the journey, not the outcome." Carl Lewis, track and field
"The moment of victory is much too short to live for that and nothing else." Martina Navratilova, tennis
"Sports create a bond between contemporaries that lasts a lifetime. It also gives your life structure, discipline, and a genuine, sincere, pure fulfillment that few other areas of endeavor provide." Bob Cousy, basketball
"If all I'm remembered for is being a good basketball player, then I've done a bad job with the rest of my life." Isiah Thomas, basketball
"The harder you work, the luckier you get." Gary Player, golf
"Somebody will always break your records. It is how you live that counts." Earl Campbell, football
"With confidence, you have won even before you have started." Marcus Garvey, Jamaican nationalist
"Don't ever forget that you play with your soul as well as your body." Kareem Abdul-Jabbar, basketball
"Excellence is not a singular act but a habit. You are what you do repeatedly." Shaquille O'Neal, basketball
"Set your goals high, and don't stop till you get there." Bo Jackson, football
"The only disability in life is a bad attitude." Scott Hamilton, figure skating
"If everything seems under control, you're not going fast enough." Mario Andretti, race-car driver
"Goals determine what you're going to be." Julius Erving, basketball
"When you have fun, it changes all the pressure into pleasure." Ken Griffey Sr. and Ken Griffey Jr., baseball
"Each of us has a fire in our hearts for something. It's our goal in life to find it and keep it lit." Mary Lou Retton, gymnastics
"When the game is over I just want to look at myself in the mirror, win or lose, and know I gave it everything I had." Joe Montana, football
"The values learned on the playing field — how to set goals, endure, take criticism and risks, become team players, use our beliefs, stay healthy, and deal with stress — prepare us for life." Donna de Varona, Olympic swimmer
"For me, losing a tennis match isn't failure, it's research." Billie Jean King, tennis
"If you win through bad sportsmanship, that's no real victory." Babe Zaharias
"As you walk down the fairway of life you must smell the roses, for you only get to play one round." Ben Hogan, golf
"I may win and I may lose, but I will never be defeated." Emmitt Smith, football
"Winning isn't getting ahead of others, it is getting ahead of yourself." Roger Staubach, football
"Confidence is the result of hours and days and weeks and years of constant work and dedication." Roger Staubach, football
"I think it's the mark of a great player to be confident in tough situations." John McEnroe, tennis
"Champions aren't made in the gyms. Champions are made from something they have deep inside them – a desire, a dream, a vision." Muhammad Ali, boxing
"The man who has no imagination has no wings." Muhammad Ali, boxing
"I've got a theory that if you give 100% all of the time, somehow things will work out in the end." Larry Bird, basketball
"Don't let winning make you soft. Don't let losing make you quit. Don't let your teammates down in any situation." Larry Bird, basketball
"Sometimes the biggest problem is in your head. You've got to believe." Jack Nicklaus, golf
"The successful warrior is the average man, with laser-like focus." Bruce Lee, martial arts
"Concentration is the ability to think about absolutely nothing when it is absolutely necessary." Ray Knight, baseball
"You find that you have peace of mind and can enjoy yourself, get more sleep, and rest when you know that it was a one hundred percent effort that you gave — win or lose." Gordie Howe, hockey
"You have to train your mind like you train your body." Bruce Jenner, track and field
"The most important attribute a player must have is mental toughness." Mia Hamm, soccer
"Sports can do so much. It's given me confidence, self-esteem, discipline, and motivation." Mia Hamm, soccer
"Competitive toughness is an acquired skill and not an inherited gift." Chris Evert, tennis
"When I'm in my groove there is no thinking. Everything just happens." Ozzie Smith, baseball
"What has benefited me the most is learning I can't control what happens outside of my pitching." Greg Maddux, baseball
"I'm proof that great things can happen to ordinary people if they work hard and never give up." Orel Hershiser, baseball
"Set your goals high, and don't stop till you get there." Bo Jackson, baseball and football
"Love never fails. Character never quits. And with patience and persistence, dreams do come true." Pete Maravich, basketball
What is your favorite quote from an athlete?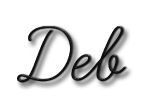 Amazon Affiliate:
Wondering where it's best to follow me?
If you're interested in kid-related content, sign up for the Living Montessori Now newsletter. I share my Bits of Positivity parenting and character-education posts in the weekly Living Montessori Now newsletter along with lots of great kids' activities and Montessori ideas from my Living Montessori Now blog. You'll get a monthly freebie (and previous monthly freebies) with link and password if you subscribe to the Living Montessori Now weekly newsletter!

If you're interested in inspiration and motivation, the best place for you will probably be the Bits of Positivity Facebook page. You'll find lots of inspiration there from the Bits of Positivity blog and from around the Internet. For word art inspiration, be sure to follow me at the Bits of Positivity Facebook page and on Pinterest! And for all my posts in a reader, check out Bloglovin'! Thanks so much!
Learn more about my eBook Montessori at Home or School: How to. Teach Grace and Courtesy!