There are all sorts of fabulous back-to-school quotes … some for students, some for parents, and some for teachers. Here, I want to share inspirational back-to-school quotes that are mainly for students, although they can be helpful for parents and teachers, too. And many of them are just great for life in general!
"Let us remember: One book, one pen, one child and one teacher can change the world." – Malala Yousafzai
"Education is the key to unlocking the world, a passport to freedom." Oprah Winfrey
"It always seems impossible until it's done." Nelson Mandela
It's kind of fun to do the impossible." Walt Disney
"This is something I know for a fact: You have to work hardest for the things you love most." Carol S. Dweck
"We like to think of our champions and idols as superheroes who were born different from us. We don't like to think of them as relatively ordinary people who made themselves extraordinary." Carol S. Dweck
"It's not always the people who start out the smartest who end up the smartest." Carol S. Dweck
"Just because you haven't found your talent yet doesn't mean you don't have one." Kermit the Frog
"There is a difference between not knowing and not knowing yet." Sheila Tobias
"You're off to Great Places!
Today is your day!
Your mountain is waiting,
So… get on your way!"
Dr. Seuss
"You have brains in your head.
You have feet in your shoes.
You can steer yourself
any direction you choose."
Dr. Seuss
"Work hard, be kind and amazing things will happen." Conan O'Brien
"Be so good they can't ignore you." Steve Martin
"This is a new year. A new beginning. And things will change." Taylor Swift
You learn something every day if you pay attention. Ray LeBlond
"Believe you can and you're halfway there." Theodore Roosevelt
"All things are difficult before they are easy." Thomas Fuller
"Failure is success if we learn from it." Malcolm Forbes
"You have not failed unless you have quit trying." Gordon B. Hinckley
"I can accept failure, everyone fails at something. But I can't accept not trying." Michael Jordan
"Our greatest weakness lies in giving up. The most certain way to succeed is always to try just one more time." Thomas Edison
"You have to apply yourself each day to becoming a little better. By becoming a little better each and every day, over a period of time, you will become a lot better." John Wooden
"If we only did things that were easy, we wouldn't actually be learning anything. We'd just be practicing things we already knew." David Dockterman
"You must do the things you think you cannot do." – Eleanor Roosevelt
"The future belongs to those who believe in the beauty of their dreams." Eleanor Roosevelt
"Don't try so hard to fit in, and certainly don't try so hard to be different…Just try hard to be you." Zendaya
"Be curious, not cool." Unknown
"Don't be afraid to start over. It's a new chance to rebuild what you want." Unknown
"I went through phases of finding myself. I dabbled in musical theater, chess club, dance troupe, drill team girl, emo kid — and not one of them defined me, but every single one will always play a part in who I am." Debby Ryan
"Education is the key to unlock the golden door of freedom." George Washington Carver
"When you know better you do better." Maya Angelou
"The illiterate of the future will not be the person who cannot read. It will be the person who does not know how to learn." Alvin Toffler
"Learning is a treasure that will follow its owner everywhere." Chinese Proverb
"The beautiful thing about learning is that no one can take it away from you." B.B. King
"The whole world opened to me when I learned to read." Mary McLeod Bethune
"A mind, once stretched by a new idea, never regains its original dimensions." Oliver Wendell Holmes
"The only person who is educated is the one who has learned how to learn and change." Carl Rogers
Develop a passion for learning. If you do, you will never cease to grow. Anthony J. D'Angelo
"Anyone who stops learning is old, whether at twenty or eighty. Anyone who keeps learning stays young." Henry Ford
"Knowledge will bring you the opportunity to make a difference." Claire Fagin
"All I have learned, I learned from books." Abraham Lincoln
"An investment in knowledge pays the best interest." Benjamin Franklin
"You are braver than you believe, stronger than you seem, and smarter than you think." Christopher Robin, Winnie the Pooh
"I am still learning." Michelangelo
More Education Quotes and Resources Here at Bits of Positivity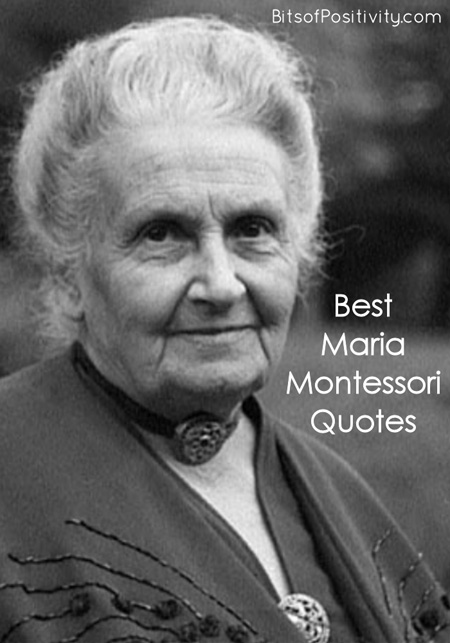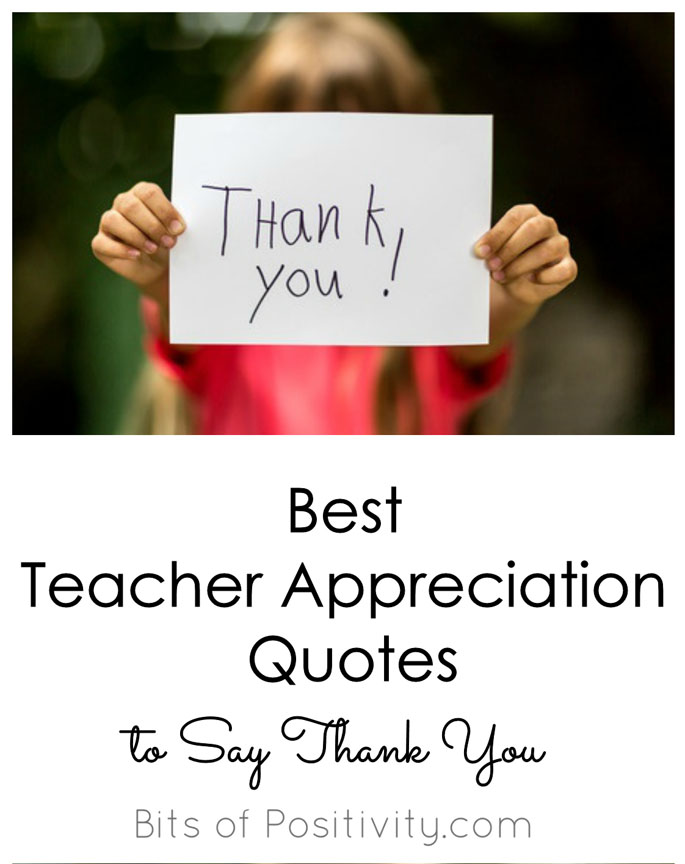 Best Teacher Appreciation Quotes to Say Thank You
Best Growth Mindset Quotes for Kids and Adults
"2 Teach is 2 Touch Lives 4 Ever" Word Art Freebie (without watermark)
"When I Learned to Read" Word Art Freebie (without watermark)
Happy start of the school year!

Amazon Affiliate:


Wondering where it's best to follow me?
If you're interested in kid-related content, sign up for the Living Montessori Now newsletter. I share my Bits of Positivity parenting and character-education posts in the weekly Living Montessori Now newsletter along with lots of great kids' activities and Montessori ideas from my Living Montessori Now blog. You'll get a monthly freebie (and previous monthly freebies) with link and password if you subscribe to the Living Montessori Now weekly newsletter!

If you're interested in inspiration and motivation, the best place for you will probably be the Bits of Positivity Facebook page. You'll find lots of inspiration there from the Bits of Positivity blog and from around the Internet. For word art inspiration, be sure to follow me at the Bits of Positivity Facebook page and on Pinterest! And for all my posts in a reader, check out Bloglovin'! Thanks so much!
Learn more about my eBook Montessori at Home or School: How to. Teach Grace and Courtesy!