If you've been following me here, you know that I love growth mindset ideas. I try to promote them with my grandchildren, even my toddler grandchildren, as often as possible. I appreciate that Big Life Journal makes beautiful growth mindset resources easily available anywhere you have an Internet connection!
Disclosure: This post contains some affiliate links (at no cost to you). Note: This isn't a sponsored post. I am an affiliate of Big Life Journal because I love their products!
Big Life Journal Printable Kits
Big Life Journal is really known for its Big Life Journal for a variety of ages. But not as many realize there are many wonderful Big Life Journal printable kits available. They're some of my favorites because you can just print out whichever concepts and activities you want to focus on. They don't need to be used in any specific order, and they're beautiful and appealing to children (and adults)!
I have a couple of the Big Life Journal Kits and think they're great. I took a few photos last week of my daughter, Christina, doing an activity from the Self-Esteem and Confidence Kit with my 5-year-old granddaughter, Zoey.
We chose to do the calming strategies origami fortune teller/cootie catcher. This is actually a fun mindfulness activity as well as growth mindset activity.
These are not only fun activities, but I always love the conversations we have with Zoey when we do one of the Big Life Journal activities. They're a perfect way for adults to connect with their own children or children they care about.
The activities often work on a number of skills as well (such as coloring, folding, and following directions for this activity).
Christina and Zoey tried out a couple of the calming strategies. This was to "fill belly with air, breathe out, slow and deeply."
See the printable from the Self-Esteem and Confidence Kit up close:

Here's another great Big Life Journal printable kit: Resilience Kit
Big Life Journals
Most people think of the Big Life Journal books when they think of Big Life Journal. These are amazing, and they're especially good if you can set a regular time to work on them each week. There's a journal for ages 7-11 and one for 11+. Even though Zoey is 5 years old, I have the journal for ages 7-11. At this age, we have Zoey dictate the journaling part, though, so that she doesn't get frustrated by trying to spell and write all the words. If you buy the Big Life Journal book, be sure to decide if you want the actual book or an eBook (it's available both ways).
I like to have an actual book if it'll be used by one child who will work through the journal regularly and in order. Because I'll use it with all my grandchildren eventually and skip around, I bought the eBook. That works best for us. There's a theme each week plus stories, quotes, and poems. On the right side of the shelf behind Zoey in the photo is one of the growth mindset poems that I printed out and placed on an easel.
You'll find more growth mindset products in the Big Life Journal shop, too. They're all worth checking out to find which would work best for you.
And don't forget to sign up for the Big Life Journal newsletter. You'll get a wonderful blog post and free printable each Friday! I love them!
Favorite Growth Mindset Books
You'll find some of my favorite growth mindset books in my post about the best growth mindset books for kids. I like to have some growth mindset books available because Zoey loves them, and they complement the growth mindset activities perfectly.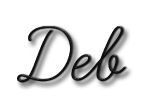 Wondering where it's best to follow me?
If you're interested in kid-related content, sign up for the Living Montessori Now newsletter. I share my Bits of Positivity parenting and character-education posts in the weekly Living Montessori Now newsletter along with lots of great kids' activities and Montessori ideas from my Living Montessori Now blog. You'll get a monthly freebie (and previous monthly freebies) with link and password if you subscribe to the Living Montessori Now weekly newsletter!

If you're interested in inspiration and motivation, the best place for you will probably be the Bits of Positivity Facebook page. You'll find lots of inspiration there from the Bits of Positivity blog and from around the Internet. For word art inspiration, be sure to follow me at the Bits of Positivity Facebook page and on Pinterest! And for all my posts in a reader, check out Bloglovin'! Thanks so much!
Learn more about my eBook Montessori at Home or School: How to. Teach Grace and Courtesy!