I'm always impressed by the Christmas inspiration I find on YouTube every year. In case you haven't seen these yet, here are two of my YouTube favorites this Christmas season.
YouTube Inspiration This Holiday Season
"WestJet Christmas Miracle: real-time giving"
"[Official Video] Little Drummer Boy – Pentatonix"
You Tube Christmas Inspiration from Past Seasons
Here are some posts I published with some favorite YouTube videos for the Christmas season since I started publishing this blog:
Project Smile – Flash Mob Smiles
Project Smile – YouTube Holiday Smiles
Feeling Joy This Holiday Season
Using Talents and Spreading Joy – Sean Quigley
Christmas Inspiration from Charles Dickens
Spreading Joy This Holiday Season – Gangnam Style
How to Help Your Kids Develop Character at Christmastime
What is your favorite YouTube video for Christmas?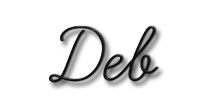 Wondering where it's best to follow me?If you're interested in kid-related content, sign up for the Living Montessori Now newsletter. I share my Bits of Positivity parenting and character-education posts in the weekly Living Montessori Now newsletter along with lots of great kids' activities and Montessori ideas from my Living Montessori Now blog. You'll get a monthly freebie (and previous monthly freebies) with link and password if you subscribe to the Living Montessori Now weekly newsletter!

If you're interested in inspiration and motivation, the best place for you will probably be the Bits of Positivity Facebook page. You'll find lots of inspiration there from the Bits of Positivity blog and from around the Internet. For word art inspiration, be sure to follow me at the Bits of Positivity Facebook page and on Pinterest! And for all my posts in a reader, check out Bloglovin'! Thanks so much!
Learn more about my eBook Montessori at Home or School: How to. Teach Grace and Courtesy!