It's been a sad and shocking week after the horrific shooting at Sandy Hook Elementary School. If you'd like resources for talking with your children or positive ways to make a difference, I've updated Wednesday's Day of Silence post with resources.
It's especially difficult to have a tragedy during the Christmas Season. Sometimes, we just need to pause our grieving to experience the joy and fun of the season. We can return later to our grieving and, hopefully, to finding ways to make a positive difference both in the world and for the victims and families of Sandy Hook.
Pause for Christmas Smiles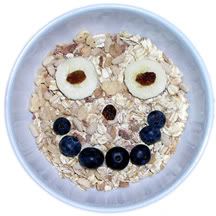 Today, I want to share a brief interlude of Christmas smiles. For a number of fall and winter months in 2010-11, there was a Project Smile linky on the last day of the month. I enjoyed looking for different ideas that made me smile at least once a month. Here's a link to those posts with lots of things that made me smile: Project Smile.
I also have a more recent post on Spreading Christmas Cheer with some Gangnam Style Christmas fun, including an update with a fun new video where my son, Will, joins some of his skating students in their Christmas show for "2012 Gangnam Style on Ice": Spreading Christmas Cheer This Holiday Season – Gangnam Style.
Here are some ideas for helping your family experience a meaningful Christmas: How to Help Your Kids Develop Character This Christmastime.
Here's a reminder of the true meaning of Christmas:
"Christmas Flash Mob by Journey of Faith at South Bay Galleria – official video"
Wishing you a blessed Christmas. I'll see you back here on January 2.