It's that time of year! I love holidays and family times. They always make me smile. I truly believe we can become happier by appreciating the little things in life that make us smile. And we can spread that happiness to others. In honor of Project Smile, here's some flash-mob fun that definitely makes me smile.
I dedicate the first video to all the family members coming home everywhere. I especially dedicate it to my wonderful daughter, Christina, and son-in-law, Tom, as they come home to the U.S.A. from England!!!
The next flash mob and "Random Act of Culture" is another video that moves me every time I see it. I dedicate this video to anyone anywhere who can use some true Christmas inspiration!

Go to Project Smile: November for links to posts by other bloggers on the Smile Crusade. Please join us in
making the world brighter one smile at a time.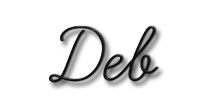 Wondering where it's best to follow me?
If you're interested in kid-related content, sign up for the Living Montessori Now newsletter. I share my Bits of Positivity parenting and character-education posts in the weekly Living Montessori Now newsletter along with lots of great kids' activities and Montessori ideas from my Living Montessori Now blog. You'll get a monthly freebie (and previous monthly freebies) with link and password if you subscribe to the Living Montessori Now weekly newsletter!

If you're interested in inspiration and motivation, the best place for you will probably be the Bits of Positivity Facebook page. You'll find lots of inspiration there from the Bits of Positivity blog and from around the Internet. For word art inspiration, be sure to follow me at the Bits of Positivity Facebook page and on Pinterest! And for all my posts in a reader, check out Bloglovin'! Thanks so much!
Learn more about my eBook Montessori at Home or School: How to. Teach Grace and Courtesy!