"Rainbow Bridge" is a lovely prose poem written for anyone who's suffered the loss of a beloved pet. The author is unknown.
I created a free printable based on "Rainbow Bridge" in loving memory of my daughter's (and our family's) cat, Caressa, who died yesterday. Caressa entered our lives when Christina was 12 years old and added much beauty and joy to our lives over the years. Caressa suffered from lymphoma and was expected to die two years ago. Christina and her husband, Tom, lovingly cared for Caressa, giving her two extra years. Caressa died naturally and peacefully yesterday at age 15 while being loved and petted.
For printing, feel free to download the higher quality free printable without watermark. I tried to leave large enough margins that you should be able to adjust it for printing on a variety of paper sizes. If you'd like to share the image online, please use the image with the watermark. I always appreciate when you link to my post, too.
To download printable poem without watermark, click here, then right click on the image and choose "Save Picture As . . ."
"To Live in Hearts" Word Art Freebie
Rest in peace, Caressa.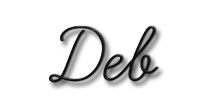 Note: I have lots of word-art inspiration at the Bits of Positivity Facebook page and on Pinterest!
Background Image Credit: Image by pretoperola