One of my favorite Maria Montessori quotes is from Dr. Montessori's Own Handbook: "Let us leave the life free to develop within the limits of the good, and let us observe this inner life developing. This is the whole of our mission."
I created a word art freebie based on that quote. For printing, feel free to download the word art freebie without watermark. If you'd like to share the image online, please use the image with the watermark. Of course, I always appreciate when you link to my post, too.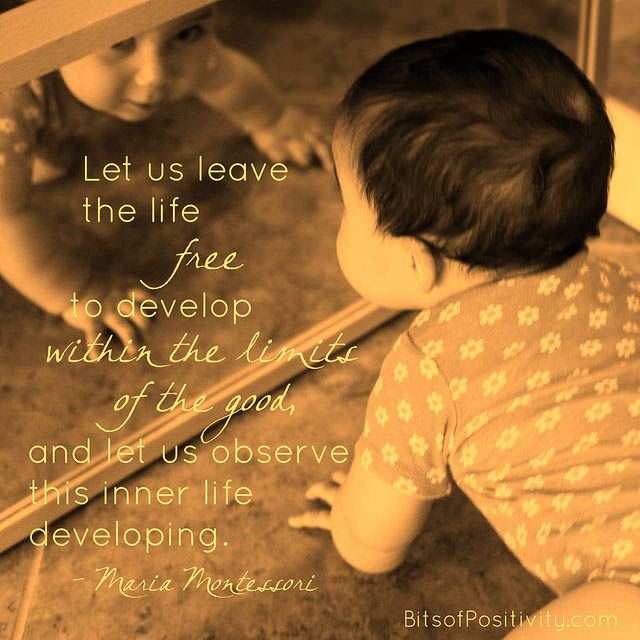 To download word art without watermark, click here, then right click on the image and choose "Save Picture As . . ."
I have more Montessori word art freebies.
For LOTS of Montessori-inspired activities and ideas, see my other blog, Living Montessori Now.
Note: I have lots of word-art inspiration at the Bits of Positivity Facebook page and on Pinterest!
Photo model: My granddaughter, Zoey, when she was 7 months old!