This is probably one of Maria Montessori's most famous concepts: "Never help a child with a task at which he feels he can succeed." It's a perfect reminder of one of the best ways to encourage independence and prepare a child for preschool or kindergarten … and for life in general.
For printing, feel free to download the word art freebie without watermark. If you'd like to share the image online, please use the image with the watermark. Of course, I always appreciate when you link to my post, too.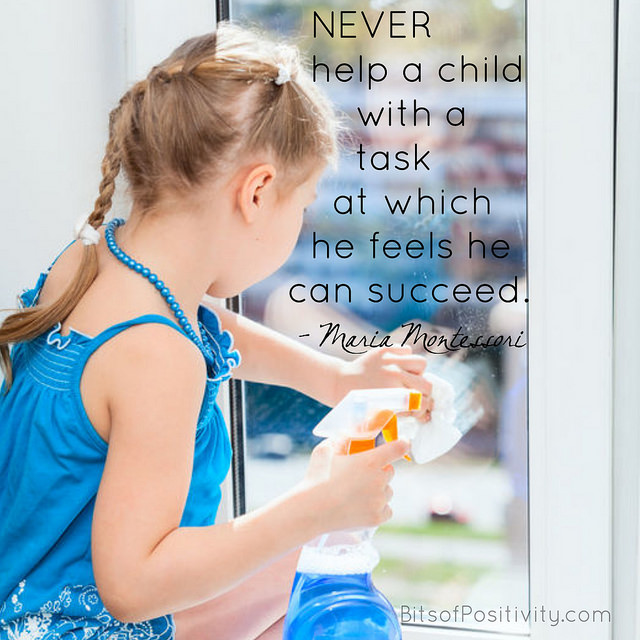 To download word art (without watermark), click here, then right click on the image and choose "Save Picture As . . ."
Here's the link to all my Montessori word art freebies.
For ideas on how to encourage independence in your preschooler, see these posts at Living Montessori Now:
Note: I have lots of word-art inspiration at the Bits of Positivity Facebook page and on Pinterest!
Photo Credit: Photo by antikainen