In so many areas, Maria Montessori was far ahead of her time. Dr. Montessori had some brilliant ideas and remarks about peace education … ideas that are pefect for the difficult time our world is going through now.
Here's a wonderful peace quote from a 1937 lecture by Dr. Montessori in Copenhagen: "Education is the best weapon for peace."
I created a word art freebie based on that quote. For printing, feel free to download the word art freebie without watermark. If you'd like to share the image online, please use the image with the watermark. Of course, I always appreciate when you link to my post and Facebook page, too.

"Education Is the Best Weapon for Peace" Montessori Word Art Freebie
To download word art without watermark, click here, then right click on the image and choose "Save Picture As . . ."
More Montessori Inspiration for Parents and Teachers
I have many more Montessori word art freebies.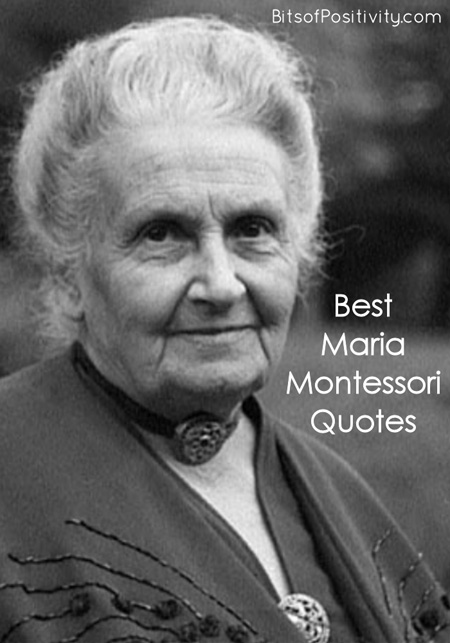 You'll find lots of Montessori quotes here.
For LOTS of Montessori-inspired activities and ideas, see Living Montessori Now.
Peace Education Resources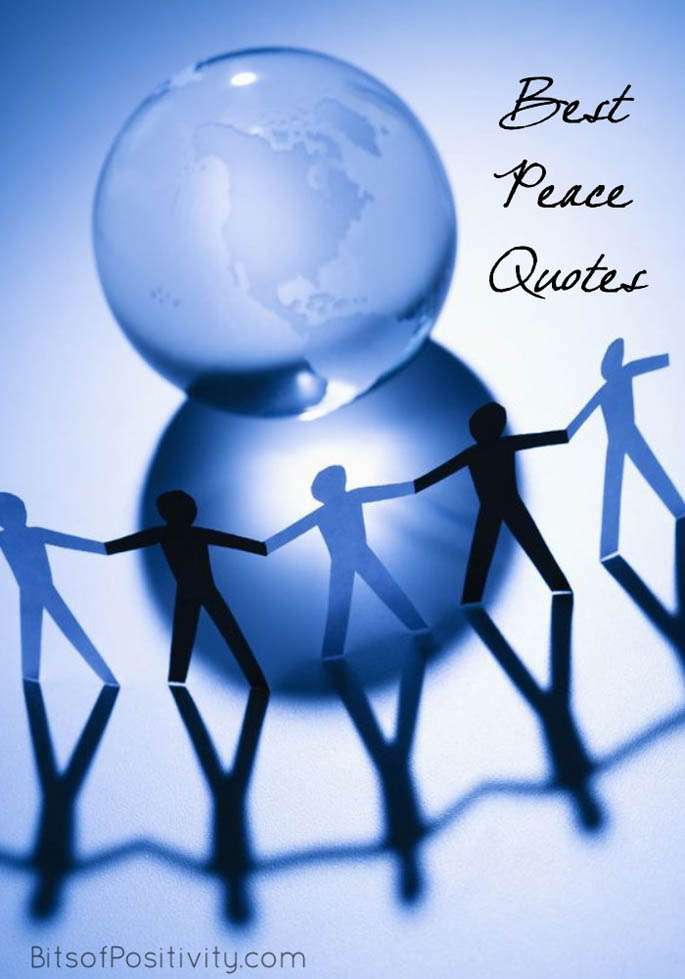 For older children and adults who love quotes, you'll find lots of inspiring words of peace in my best peace quotes post.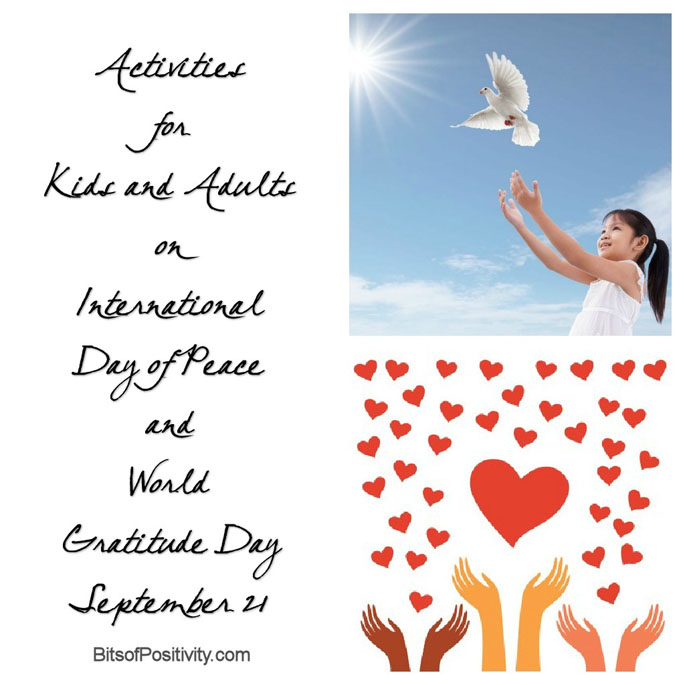 You'll find ideas for International Day of Peace and World Gratitude Day (or any day) here at Bits of Positivity.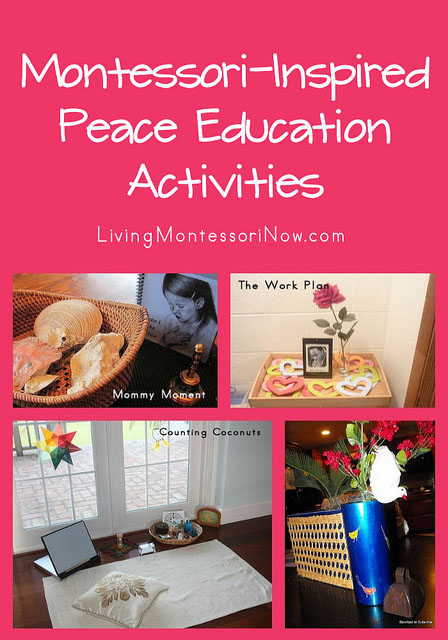 You'll find a roundup of Montessori-inspired peace education activities at my Living Montessori Now blog.
You'll find ideas for home or classroom in my post on how to prepare a peace corner at Living Montessori Now.
At my Living Montessori Now blog, you find a variety of ideas on how to prepare a Montessori peace tray.
I also have a post at Living Montessori Now with a review of Montessori Services peace activities.
At my Living Montessori Now blog, you'll find my unit with free peace printables and Montessori-inspired peace activities.
Here, you'll find many mindfulness resources. They're helpful in peace education because peace within is a first step toward spreading peace.
Amazon Affiliate:

I love this book and CD!


Sending thoughts and prayers for a peaceful world.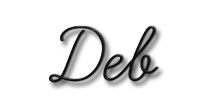 Wondering where it's best to follow me?
If you're interested in kid-related content, sign up for the Living Montessori Now newsletter. I share my Bits of Positivity parenting and character-education posts in the weekly Living Montessori Now newsletter along with lots of great kids' activities and Montessori ideas from my Living Montessori Now blog. You'll get a monthly freebie (and previous monthly freebies) with link and password if you subscribe to the Living Montessori Now weekly newsletter!

If you're interested in inspiration and motivation, the best place for you will probably be the Bits of Positivity Facebook page. You'll find lots of inspiration there from the Bits of Positivity blog and from around the Internet. For word art inspiration, be sure to follow me at the Bits of Positivity Facebook page and on Pinterest! And for all my posts in a reader, check out Bloglovin'! Thanks so much!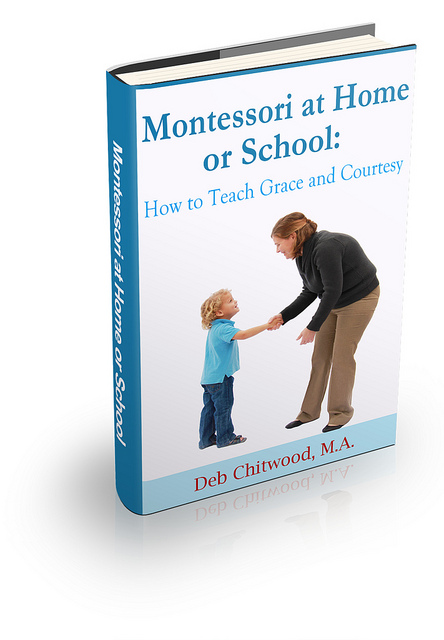 Learn more about my eBook Montessori at Home or School: How to. Teach Grace and Courtesy!