Happiness Happens Month is almost over, although I'd love to see happiness spread each month. I can't help but think of one of my favorite short films.
I have a post called Validation: Sure to Make You Smile! The main focus of the post is the YouTube video Validation. This video is worth every minute you'll spend watching it!
"Validation" reminds me that the best kind of happiness is making others happy. I hope you've had an awesome month … and I hope you've helped others have an awesome month, too!
You're awesome! 🙂
Ways to make a difference (many are for both adults and children)
Some ways children can help make others happy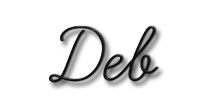 Note: I have lots of word-art inspiration at the Bits of Positivity Facebook page and on Pinterest!
Background Image Credit: Photo by Igor Yaruta.