One of the things we've been talking about in our Montessori Crash Course is the importance of the sensitive period. You can read more about sensitive periods in this post at my Living Montessori Now blog: "Encourage Your Child's Sensitive Periods."
I love this Maria Montessori quote about the child's sensitive period: "It comes for a moment but its benefits last for a lifetime." Today, I've created a word art freebie to go along with that beautiful quote.
For printing, feel free to download the word art freebie without watermark. If you'd like to share the image online, please use the image with the watermark. Of course, I always appreciate when you link to my post, too.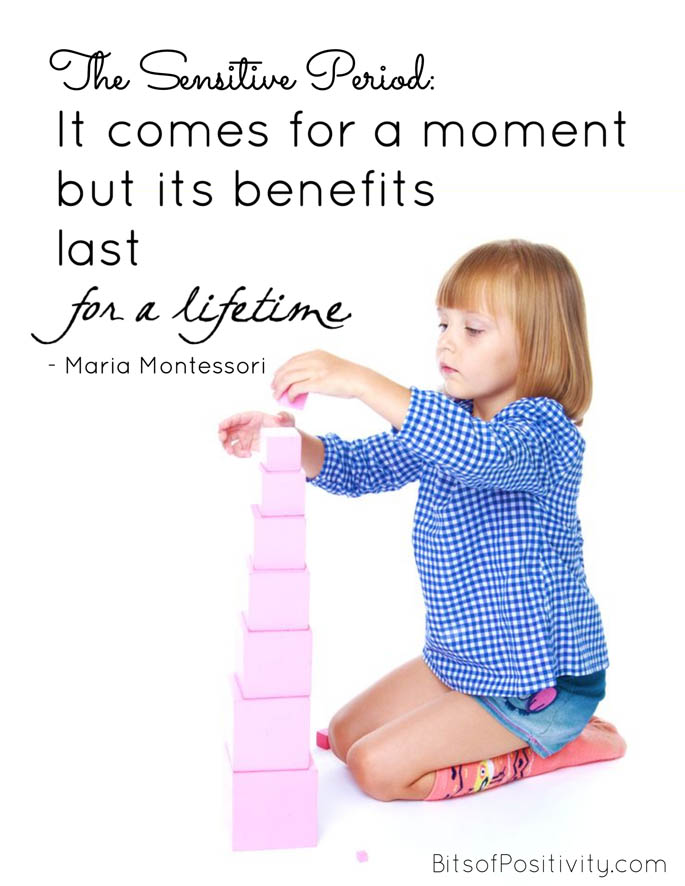 To download word art without watermark, click here, then right click on the image and choose "Save Picture As . . ."
Get more Montessori word art freebies here: Montessori quotes.
Note: I have lots of word-art inspiration at the Bits of Positivity Facebook page and on Pinterest!
Photo Credit: Background image by Sergey Kolesnikov