It's so easy to lose perspective … to feel sorry for ourselves … to be jealous of someone who seems to have more … to place too much importance on winning a competition. Then something or someone can come along to jolt us back into reality … to help us realize just how much we have to be grateful for.
Some of the horrific happenings this spring have been those sorts of reminders. They can't help but remind us that we're really not in control of our lives … that we need to show gratitude for what we have and make each moment count.
Another reminder and inspiration is Abby Rike from the 2009 Biggest Loser show.
You can read about Abby Rike in these posts:
Here's an update video in two parts from May 2019:
Christopher Reeve said something similar through his life and words:
"Once You Choose Hope" Word-Art Freebie
I also like the Richard Bach quote "Cherish yesterday, Dream tomorrow, Live today."
"Cherish Yesterday, Dream Tomorrow, Live Today" Word-Art Freebie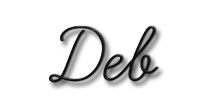 Wondering where it's best to follow me?
If you're interested in kid-related content, sign up for the Living Montessori Now newsletter. I share my Bits of Positivity parenting and character-education posts in the weekly Living Montessori Now newsletter along with lots of great kids' activities and Montessori ideas from my Living Montessori Now blog. You'll get a monthly freebie (and previous monthly freebies) with link and password if you subscribe to the Living Montessori Now weekly newsletter!

If you're interested in inspiration and motivation, the best place for you will probably be the Bits of Positivity Facebook page. You'll find lots of inspiration there from the Bits of Positivity blog and from around the Internet. For word art inspiration, be sure to follow me at the Bits of Positivity Facebook page and on Pinterest! And for all my posts in a reader, check out Bloglovin'! Thanks so much!
Learn more about my eBook Montessori at Home or School: How to. Teach Grace and Courtesy!