Simplifying is an important goal of many families today. Many families, like mine, are inspired by the KonMari method of tidying/simplifying. Others like the concept of minimalism separate from KonMari.
But all simplifying needs to start with a lifestyle vision. And all simplifying goes well with the thought "'Tis the gift to be simple." Here's some word art from the "Simple Gifts" song lyrics "'Tis the gift to be simple" by Joseph Brackett.
"Tis the Gift to be Simple" Word Art Freebie
I created a word art freebie based on the words "Tis the gift to be simple."
For printing, feel free to download the word art freebie without watermark. If you'd like to share the image online, please use the image with the watermark. Of course, I always appreciate when you link to my post and Facebook page, too.

To download word art, click here, then right click on the image and choose "Save Picture As . . ."
Here's a second option if you want a super-simple word art quote:
To download word art, click here, then right click on the image and choose "Save Picture As . . ."
KonMari Resources 
Disclosure: This post contains some affiliate links (at no cost to you).
I'm completing research/reading along with refining my lifetstyle vision before undertaking the complete KonMari tidying process. As a Montessorian, I really love the concepts of a place for everything, lack of clutter, a beautiful living environment, and keeping only the possessions that spark joy (plus the amazing folding techniques!). My daughter, Christina, and I already watched the NetFlix series Tidying Up with Marie Kondo. We're both reading all three of Marie Kondo's books. If you're wanting to learn more and embrace the KonMari method of tidying, these books are extremely helpful:
Be sure to check out the Marie Kondo YouTube channel, website, Facebook page, and Instagram account.
One more thought:
Simple Gifts – Yo-Yo Ma and Alison Krauss
Good luck finding a simpler, more joyful, life!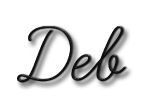 Wondering where it's best to follow me?
If you're interested in kid-related content, sign up for the Living Montessori Now newsletter. I share my Bits of Positivity parenting and character-education posts in the weekly Living Montessori Now newsletter along with lots of great kids' activities and Montessori ideas from my Living Montessori Now blog. You'll get a monthly freebie (and previous monthly freebies) with link and password if you subscribe to the Living Montessori Now weekly newsletter!

If you're interested in inspiration and motivation, the best place for you will probably be the Bits of Positivity Facebook page. You'll find lots of inspiration there from the Bits of Positivity blog and from around the Internet. For word art inspiration, be sure to follow me at the Bits of Positivity Facebook page and on Pinterest! And for all my posts in a reader, check out Bloglovin'! Thanks so much!
Learn more about my eBook Montessori at Home or School: How to. Teach Grace and Courtesy!