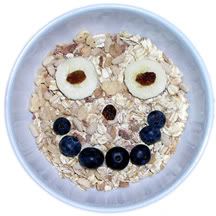 In honor of project smile, I just have to share the short film (16 minutes, 24 seconds) called Validation by Writer/Director/Composer Kurt Kuenne. The film has won many film-festival awards, such as Best Short Comedy at the Breckenridge Festival of Film and Best Short Film & Audience Award at the Heartland Film Festival. I think Validation shows the essence of Project Smile – and is pretty much guaranteed to make you smile. Of course, you should have tissues handy as well.
You may have seen the film before. I first saw it at Zen Mama's Blog on her Inspirational Movie Monday. But I don't think you can see it too many times. It's one of my all-time favorite inspirational films!
Here are some bonus smiles from my other blog: Homeschool Halloween at Living Montessori Now. Thinking about Halloween when my kids were growing up ALWAYS makes me smile! 
Go to Alicia's post at A Beautiful Mess for links to posts by other bloggers on the Smile Crusade. In Alicia's words, we're:
Making the world brighter one smile at a time.