If you're wanting to make positive changes in your life, I recommend Even Happier: A Gratitude Journal for Daily Joy and Lasting Fulfillment
. Although it is called a gratitude journal, the book is that and a whole lot more. The author, Tal Ben-Shahar, was the professor of Harvard's most popular course. In this book, he presents ideas from positive psychology which were taught in that course.
Disclosure: This post contains affiliate links (at no cost to you).
Even Happier: A Gratitude Journal for Daily Joy and Lasting Fulfillment
By Tal Ben-Shahar, Ph.D. 224 pp. McGraw-Hill
The book is divided into 52 weeks with a brief intro to a topic such as acts of kindness, post-traumatic growth, or the 80/20 rule as applied to time management. Each topic has a relevant journaling exercise for the week along with the weekly gratitude practice. The weekly exercises make the process manageable, although you might want to do what I did and read through the concepts from the entire book first.
It's through the weekly topics and exercises that you can begin to make changes in multiple areas if you're sincere about the process. One chapter, for example, focuses on positive habits, such as the ones our children make as athletes.
Ben-Shahar uses a quote by Aristotle to make a point about the importance of developing good habits:
We are what we repeatedly do. Excellence, then, is not an act but a habit.
Following is a related excerpt from the book:
There is much research suggesting that change—learning new tricks, introducing a new behavior, replacing old habits—is extremely hard. Most attempts at change, whether by individuals or organizations, fail. In their book The Power of Full Engagement, Jim Loehr and Tony Schwartz provide a different way of thinking about change: they suggest that instead of focusing on cultivating self-discipline as a means toward change, we need to introduce rituals.

Initiating a ritual is often difficult, but maintaining it is relatively easy. Top athletes have rituals: they know that at specific hours during each day they are on the field, then in the gym, and then they stretch. For most of us, bushing our teeth at least twice a day is a ritual and therefore does not require special powers of discipline. We need to take the same approach toward any change we want to introduce.

According to Loehr and Schwartz, 'Building rituals requires defining very precise behaviors and performing them at very specific times—motivated by deeply held values.' For athletes, being a top performer is a deeply held value, and therefore they create rituals around training; for most people, cleanliness is a deeply held value, and therefore they create the ritual of brushing their teeth.

If we hold our personal happiness as a value and want to become happier, then we need to form rituals around that too.
There are many life-changing ideas in Even Happier: A Gratitude Journal for Daily Joy and Lasting Fulfillment
. These are ideas worth checking out.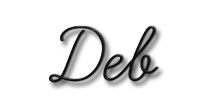 Wondering where it's best to follow me?
If you're interested in kid-related content, sign up for the Living Montessori Now newsletter. I share my Bits of Positivity parenting and character-education posts in the weekly Living Montessori Now newsletter along with lots of great kids' activities and Montessori ideas from my Living Montessori Now blog. You'll get a monthly freebie (and previous monthly freebies) with link and password if you subscribe to the Living Montessori Now weekly newsletter!
If you're interested in inspiration and motivation, the best place for you will probably be the Bits of Positivity Facebook page. You'll find lots of inspiration there from the Bits of Positivity blog and from around the Internet. For word art inspiration, be sure to follow me at the Bits of Positivity Facebook page and on Pinterest! And for all my posts in a reader, check out Bloglovin'! Thanks so much!
Learn more about my eBook Montessori at Home or School: How to. Teach Grace and Courtesy!