Like many, I first heard of Tim Tebow because of the new term "tebowing." According to Your Dictionary, "Tebowing is defined as the act of getting down on one knee to pray, regardless of what others around you are doing."
I'm one of those people who doesn't follow football except to enjoy the Super Bowl commercials and half-time program. But Tim Tebow is unique as a professional athlete – first as a professional football player and now as a professional baseball player. I appreciate that he's not afraid to do something different than what the other athletes around him are doing.  So I've always enjoyed hearing about him.
Disclosure: This post contains some affiliate links (at no cost to you).
Inspiration from Tim Tebow for Christian Homeschooled Kids
Tim Tebow was homeschooled until he went to college. In a Good Morning America interview  ("Tim Tebow reflects on breaking ground as a homeschool student: 'It's pretty good to view yourself as different'"), Tim Tebow said: "You can be homeschooled and you can be the cool kid, and you can break the trends and you can show that, yeah, you're different, you're unique, but in a good way."
I love that he has a book specifically for Christian homeschooled kids: Know Who You Are. Live Like It Matters.: A Homeschooler's Interactive Guide to Discovering Your True Identity. Look inside the book at Amazon and see if it's a book that your kids would like. I know my kids would have loved it when they were homeschooled.
Tim Tebow is definitely one of the best role models for homeschooled Christians. This is a great opportunity for kids to learn from someone who's famous but has continued to keep his identity and values.
Inspiration from Tim Tebow for All Christian Kids
Kids don't need to appreciate football to love and learn from Shaken: Young Reader's Edition: Fighting to Stand Strong No Matter What Comes Your Way. I often feel like the positive messages a person gives when they aren't on top are the most powerful. Tim Tebow has experienced both incredible highs and lows in his professional career. This book shows an amazing real-life example of faith and growth mindset for young Christians.
Inspiration from Tim Tebow for Christian Adults
Shaken: Discovering Your True Identity in the Midst of Life's Storms is the adult version. This was a New York Times Bestseller and the 2017 Christian Book of the Year. Who couldn't use some extra inspiration to make it through the times when life doesn't go as we had hoped?
The Tim Tebow Foundation
You'll find more inspiration at the Tim Tebow Foundation. The mission of the Tim Tebow Foundation is "to bring faith, hope and love to those needing a brighter day in their darkest hour of need." It's great to see Tim Tebow's values making a difference in so many ways.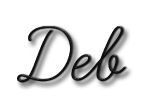 Wondering where it's best to follow me?
If you're interested in kid-related content, sign up for the Living Montessori Now newsletter. I share my Bits of Positivity parenting and character-education posts in the weekly Living Montessori Now newsletter along with lots of great kids' activities and Montessori ideas from my Living Montessori Now blog. You'll get a monthly freebie (and previous monthly freebies) with link and password if you subscribe to the Living Montessori Now weekly newsletter!

If you're interested in inspiration and motivation, the best place for you will probably be the Bits of Positivity Facebook page. You'll find lots of inspiration there from the Bits of Positivity blog and from around the Internet. For word art inspiration, be sure to follow me at the Bits of Positivity Facebook page and on Pinterest! And for all my posts in a reader, check out Bloglovin'! Thanks so much!
Learn more about my eBook Montessori at Home or School: How to. Teach Grace and Courtesy! I'm also one of the coauthors of the book Learn with Play – 150+ Activities for Year-round Fun & Learning!
May be linked to Mommy Monday, Lou Lou Girls, Tasty Tuesdays, A Little Bird Told Me Linky Party, Saturday Sharing
Photo Credit: Background photo at top of page by Ed Clemente Photography at Wikimedia Commons.